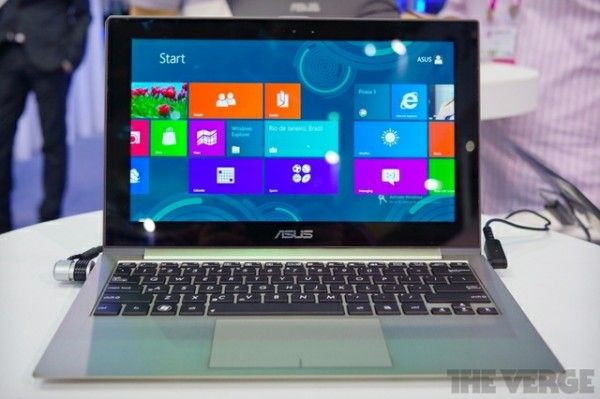 Recall the UX21A from Asus that we spotted on Intel's slide in the touchscreen section? We got confirmation late last night that this was not a mistake, in fact Asus has it on display now at Computex. The Verge has a brief hands-on.
The combination of the UX21A Zenbook Prime's 1080p IPS display with a touchscreen is looking quite appealing. The screen looks ultra responsive… it's almost starting to look like Microsoft is going to be able to pull off this whole touch thing with Windows 8! See the brief video from The Verge here (thanks Roylfewkes for pointing this out!).
The Verge reports that the UX21A with touchscreen is "being considered for production" by Asus at the moment — this explains the unspecific response that we got yesterday from Asus which confirmed the UX21A with touchscreen but didn't give any other details. It's likely that if Asus does decide to bring touchscreen tech to the UX21A, the UX31A will likely get it as well — it will probably be optional; that is, unless Asus decides that the TaiChi and Transformer Book are enough for the time being. We'll have to wait and see.