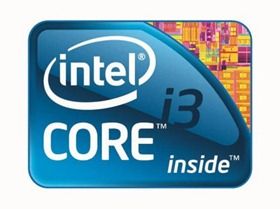 Were you wondering when the low-end Ivy Bridge Ultrabooks would start to appear? Right about now is the answer.
Intel have launched the Core i3-3217U. There's no Turbo Boost but it comes with a handy 1.8Ghz base clockrate.
The Core i3-3217U also comes with all the Intel Quick Sync Video and HD4000 goodness you'd expect from an Ultrabook and together it forms a huge improvement over the 2nd Gen Core i3 option which was only clocking at 1.3 or 1.4Ghz. In fact, in long-term high-power scenarios, there may not be any difference between the Core i3 and Core i5. Take the Samsung Series 9 under battery power for example. The Core i5 CPU is locked at 1.8Ghz max in this mode – exactly what the Core i3 would deliver.
Turbo is causing quite some confusion out there!
The Core i3-3217U is already available to order in an Ultrabook. The Lenovo U410 that appeared in Amazon this week is available now for just $799 and it's looking like an interesting option given that there's an Nvidia discreet GPU inside. One wonders what this weeks fuss about pricing is.
Via ZDNet
Source: Intel