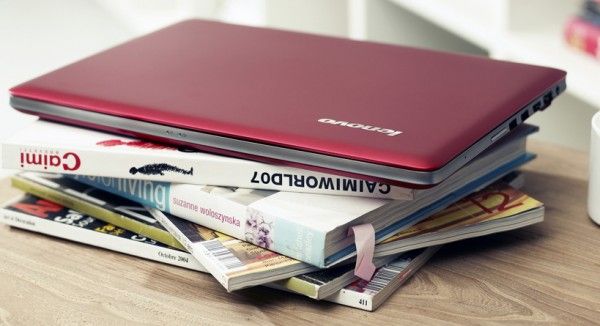 The other day we uncovered pretty much everything there is to know about Lenovo's new U310 and U410 Ultrabooks. The only piece missing was that the company was completely silent on Ivy Bridge! Well now Lenovo has officially confirmed Ivy Bridge in their new U310 and U410 budget Ultrabooks. Pricing and release date information is also revealed.
Up until today, it seems as though the U310 and U410 would be shipping with Sandy Bridge rather than the next-generation Ivy Bridge processors. In fact, Lenovo's official product pages for the U310 and U410 still say that they are using second-gen Sandy Bridge. However, we've now got officially confirmation thanks to a press release from Lenovo that the U310 and U410 will ship with Ivy Bridge.
What isn't quite clear is whether or not Sandy Bridge is still an option. Currently it would appear as though you can order the U310 from Lenovo.com with Sandy Bridge for $799. Why you would want to do this when the press release states that the Ivy Bridge U310 will start at $749 is beyond us! Chances are, the currently web-info was placeholder until Intel lifted the NDA on Ivy Bridge products. We'll likely see the website updated soon to reflect the inclusion of Ivy Bridge.
Lenovo says that U310 and U410 sales will start through their website and in many countries this week. "Later this month, the Ultrabooks will be available via major retailers in countries including the U.S., UK, Germany, Russia, India, China and Japan," continues the release. The U410 starts at $799.
You can find full specifications for Lenovo's new U series Ultrabooks in our database here:
Thanks to the $749 starting price on the U310, its immediate competitor is the Sony VAIO T13 Ivy Bridge Ultrabook which starts at $769. Expect comparisons and lots of 'which one should I buy?' discussions about these two soon!