The LG Z350 Ultrabook has been announced.  Based on the same chassis as the LG Xnote Z330 it looks like a straight upgrade to Ivy Bridge to make a 2nd-generation Ultrabook.
Update: The announcement includes a new 14″ model. The LG Xnote X450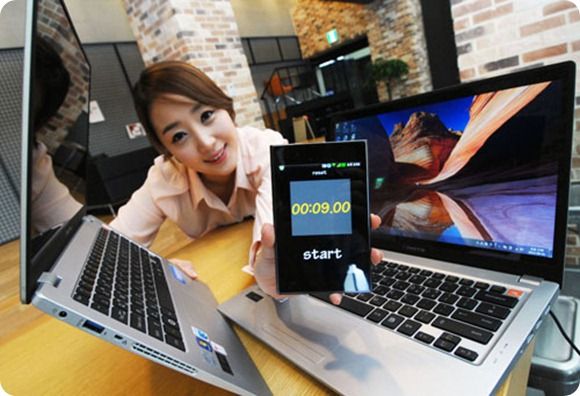 LG haven't come up with a full list of specs (we suspect that will surface next week during Computex) but are pushing a thickness of 14.7mm which is tenths of a millimeter thinner than the Acer S5. This is getting silly! Taking a look back at the Xnote Z330 specs we also see a claimed thickness of 15mm so maybe the Acer S5 was never the thinnest anyway.
A weight of 1.2KG is more interesting though. For a 13″ screen that, from this angle, looks like it's got a higher resolution than 1366×768. The bezel looks thin too. Note: glossy screen.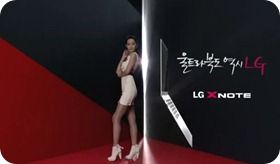 LG also mention a SATA3 SSD in their press release (translated) which could lead to some high disk speeds – the reason that LG claims it will boot in 9 seconds perhaps. (Note: The Z330 also had fast boot speeds. 9.9 seconds I seem to remember.)
Available in Core i5 and i7 versions. No information on pricing and availability yet.
LG Xnote Specification summary
LG Xnote Z350
Ivy Bridge Core i5/i7
SSD storage – SATA 3
13.3″ thin bezel glossy display
3 x USB (probably all USB3.0 given this is Ivy Bridge)
HDMI
Headset port
LAN port (via adaptor cable)
MicroSD port
Wi-Di
The Xnote Z330 was always an interesting Ultrabook but it never seemed to get wide distribution. Maybe LG can push this one a little harder.