Perfect. One of the first (if not the first) AMD-base ultrathin is on the starting blocks, and it's built inside the same casing as the Samsung Series 5 Ultrabook that is also getting the Ivy Bridge upgrade. This is the perfect opportunity to get side-by-side testing done. How does the Samsung Series 5 NP530 perform against the $100 cheaper Samsung NP535?  We can't answer that question now but it won't take long to get some figures an feedback.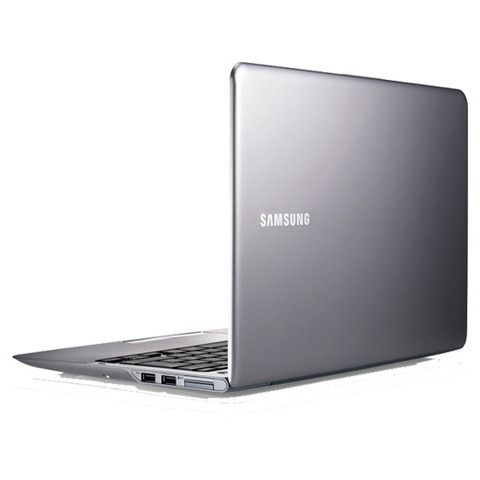 AMD Quad-Core A6-4455M Accelerated Processor vs  Intel Core i5-3317U Processor and apart from a basic, non-hybrid HDD, that's about the only difference we can see from the Samsung sales page.
As far as we can tell, the AMD Trinity A6-4455M is actually a dual-core 17W TDP part. There may be a mistake here but we'll check with Samsung.
We'll keep an eye out for those reports and will be adding all the Trinity-based ultrathins to the DB as they appear.
Via chip.de