Techfokus.de have picked up a hands-on, specs and press images of the new Toshiba U840W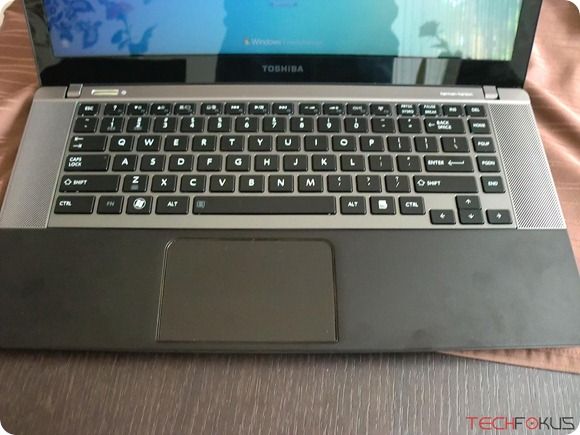 That's one w-i-d-e Ultrabook! The resolution is 1792×768 on a 14.4" diagonal screen.
This is an Ivy Bridge Ultrabook (Core i5 or Core i7) with HDMI, Gigabit LAN, 3x USB3.0, BT4.0 and up to 10GB of RAM. hard drive options exist.
We're working on getting the information into the database as along with the U840 and U840W, we're hearing about a Z930 which is obviously the Ivy Bridge upgrade to the Z830.
A hands-on video (German) of the U840W is show below. Info via Techfokus.de I'm sure we'll have an English version later in the day.