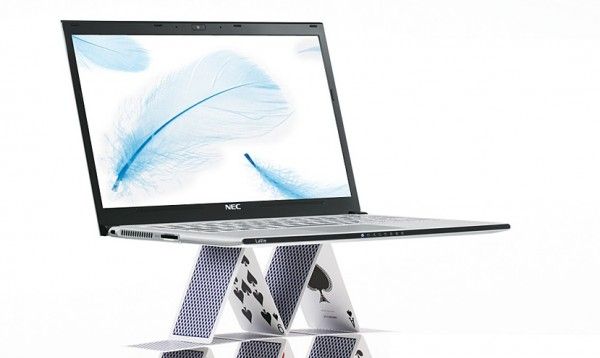 At 875 grams, the NEC Lavie Z is the world's lightest laptop with a 13.3″ screen. You'll need to put up a pretty penny for the privilege of owning the world's lightest 13.3″ computer, it has been priced by Dynamism at $1799. NEC is expected to launch the Lavie Z in mid-August and we've got full official specifications.
NASA might be keen to keep an eye on the Lavie Z. In a world where ground-to-orbit payloads can cost upward of $8,000 per pound, the Lavie Z, even at $1799, might actually save NASA several thousand dollars per laptop when used in favor of the heavy ThinkPads that they've been using!
I doubt many (if any) of you need to slim down your Ultrabook weight for orbital payload purposes, but I'm certain that there are those out thee who like to pack light for business trips or even trips to and from the classroom. If you're one of these types, the NEC Lavie Z might be for you; at 875 grams it is an impressive 36% lighter than Apple's MacBook Air 13.
NEC is expected to launch the Lavie Z in mid-August in Japan. Dynamism, which will make the Lavie Z available in other regions including the US, expects their shipments to go out in late august; they have the Lavie Z available for sale right now.
Full NEC Lavie Z specs are now available: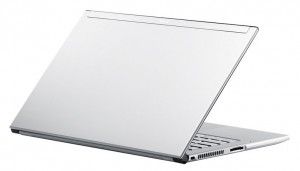 Ivy Bridge Intel Core i5-3317U @ 1.7GHz (PC-LZ550HS) or Core i7-3517U @ 1.9GH (PC-LZ750HS)
Intel UM77 chipset
4GB of RAM
13.3″ 1600×900 display
HD4000 integrated graphics
128GB SSD (Core i5 model), 256GB SSD (Core i7 model)
full HDMI, 3.5mm headphone/mic jack, full SD, 1xUSB 3.0, 1xUSB 2.0
15mm thick
875g
NEC lists the runtime at 8.1 hours which means realistically you'll probably be able to get 5.3 hours out of the Lavie Z.
Japanese site PC Watch has a review (translated) of the NEC Lavie Z already and also a good gallery of photos.
[embedsite same_height_as="content" src=http://ultrabooknews.com/pullin/productdetails-pullin-generic.php?id=922]