This is a little embarrassing for Intel, the company that sells phones, Ultrabooks and wireless modules. The first carrier-subsidized Ultrabooks turns out to be a nothing more than an Ultrabook and a mobile 3G hotspot. Sprint have teamed the Lenovo U310 with a choice of mobile hotspot hardware instead of making an effort to find and offer a true 3G solution like the Toshiba Portege Z830/Z930.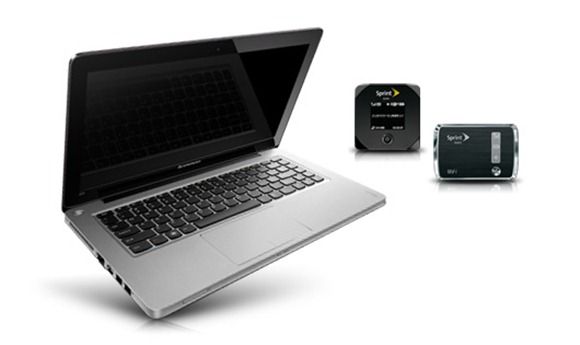 As for the price, it looks like you're not getting a discount on the Ultrabook as a result of the extra hardware needed. The package price of  $849 ($799 by Telesale) brings you a Core i5 Lenovo IdeaPad U310 and Mifi 3G/4G or Sierra Wireless Overdrive Pro hotspot along with 3 months of data but you'll be signing up to 21 months of $34.99.
The same Lenovo U310 is available in Amazon USA for $754 today.
Come on retailers. Do your homework and get a true 3G-enabled solution in. We want to see and integrated modem, Smart Connect working over 3G/4G and a solid discount on the Ultrabook based on the fact that someone is going to sign up with you for two years.
[embedsite same_height_as="content" src=http://ultrabooknews.com/pullin/productdetails-pullin-generic.php?id=838]