One in ten of you reading this article are from Germany, a country that leads the world in Ultrabook availability. How do we know this? We know this because we regularly scan retailers in USA, Germany, UK, Canada, France, Italy and Australia for information on pricing and availability for our database and Germany is always out front.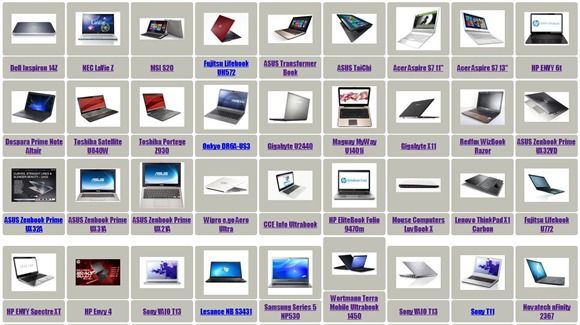 Those of you that think the English-language countries are the place to look for Ultrabook trends, reports, sales numbers need to think again because not only is there a huge availability of Ultrabooks, the cheapest Ultrabook is close to the $600 mark (pre-tax.) 599 Euros buys you the Lenovo U310 today – inclusive of 19% sales tax which most EU businesses will claim back.
Here's a list of interesting Ultrabooks, including my comments, that you might want to look at if you're a QWERTZ person. Pass it on to your German friends!
First of all, beware the i3! There are a lot of low-cost Ultrabooks, in second-generation designs, that delivered with the previous generation Core i3 CPU at 1.4Ghz. Compared the the current generation or even the previous generation Core i5 there's quite a performance difference. Having said that, you still get way way more power than a netbook and the media capabilities are nearly as good as the Core i5 and Core i7 in the same generation.
The Lenovo Ideapad U310, for example, is available at 599 Euro but you're getting the Core i3 at 1.4Ghz and only 2GB of RAM.  Given the Wi-Fi problems that have been highlighted on it we would recommend that you do some testing before buying or at least wait until people are confirming that driver updates have solved problems. Our tip would be to spend an extra 40 Euros and look very closely at the Samsung 530U3B which comes with 4GB of RAM. We've used the Series 5 as a long-term tester here and we're very happy with it all-round. You can check specs, reviews and the latest Amazon price in Germany, here. The latest Ivy Bridge version is here.
For the Cheapest Ivy Bridge Ultrabook in Germany you need to look at the updated Wortmann Terra Mobile 1450. The 1450 II is now available with the Core i3 at 1.8Ghz. This includes the HD4000 graphics, 4GB of RAM and, interesting for such a low-priced Ultrabook, an SSD. We haven't seen reviews of this yet but we understand it's available under other brands. Looking around at reviews of the alternatives leads us to believe you shouldn't expect the best Ultrabook but for the price, it could work out to be a good value device and a very respectable upgrade from Netbook to Ultrabook. We're only seeing it at one reseller right now.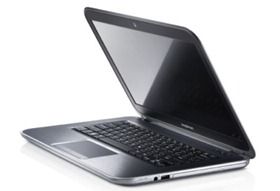 When the Dell Inspiron 14Z launched at Computex, many laughed. It looks chunky, is 1.9KG and has a DVD drive. Take a closer look though and, as we predicted, this is looking like a great value Ultrabook. I'm looking at the Dell Inspiron 14Z with 6GB RAM, Core i5 Ivy Bridge CPU, DVD drive, AMD Radeon HD 7570M graphics and 128GB SSD for an impressive 899 Euros. It's got a 3G card in it too. This is a huge amount of Laptop for the price. The inspiron-14z-5423 is only available via Dell.de. Our Dell Inspiron 14Z information page is here.
One device that we want to get in for test ASAP is the Fujitsu SH572. It's a strong looking, matt-screen 13.3" Ultrabook with Core i5 Ivy Bridge for 799 Euro. We've yet to asses it but keep an eye out for reviews on our UH572 information page.
In scanning the devices for this article we found a really oddball Samsung in the mix. The Samsung Series 9 NP900X3D- A01. It's the new-style Samsung Series 9 with a previous generation Core i5. However, it's got a new generation co-processor. It's listed for 1099 by Cyberport and despite the previous generation Core i5 could be a real winner because of the screen. 1600×900 and, if it's the same as all other updated Series 9 screens, it's an IPS-like model with wide viewing angles and excellent dynamics. I've seen it and it's really good.We're checking with Samsung on this one right now.
For other high-resolution Ultrabooks, look at the whole ASUS Zenbook range. The previous generation prices are dropping (899 Euro for the ASUS UX31E now) and the ASUS Zenbook Prime UX31A has settled at 1099 Euro
We've noted a few that are not yet available in Germany yet. The Gigabyte X11 sub 1KG Ultrabook hasn't appeared anywhere. The U2442N/V with the 1600×900 screen and an expected price of around 1000 Euro (with GT640M) is also not appearing. The low-cost ASUS S-Series is still not confirmed by ASUS despite appearing at Computex and the Toshiba U840/Z930 aren't available yet although we've seen a few early pre-orders in the UK starting at under 800 Euros.
So that's a round-up of Ultrabooks that our German-speaking should be looking at. If you've found a bargain in that region, let us know in the comments below. Deutsche text wilkommen!