To be honest, we have no idea where this Ultrabook promo video has come from. It looks like it might be part of an Intel Finance Ultrabook competition. Brett Cardoza, the name of the YouTube channel it appears under, seems to be an Intel employee. That would explain the 'knowledge' in the video.
We haven't stopped laughing yet. This is so crass, it just might be good enough to go viral. Check it out below and, thanks Brett. If you read this, please let us know the background in the comments below.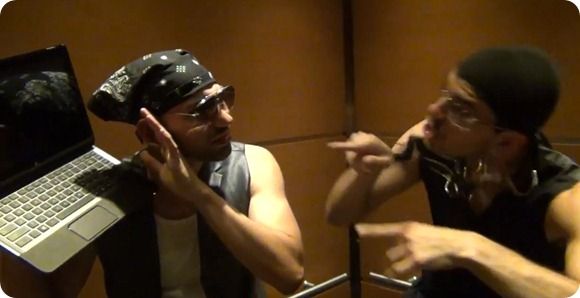 Thank Intel, for blessing me with a sick touchscreen and a cool i3

It feels good, with Intel Insider download boosting my media faster

And it's known, as such, this is the screen, ah, you can touch.
Quality!