It looks great and is likely to come at a great price but the ASUS Vivo Tab isn't quite the ASUS Transformer Book as although it runs a full WIndows 8 build, it's a low-power (and probably lower cost) Intel Atom-based tablet with docking keyboard.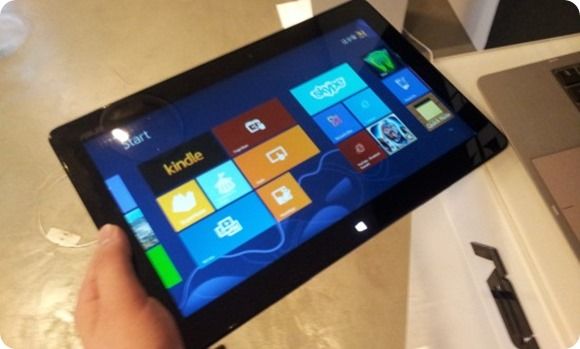 Information on the ASUS Vivo Tab is coming in from all angles at the moment as it's just been announced at a press conference. There will be a "RT' ARM-based version too and there's talk of a pen-capable display.
More images at MobileGeeks.
We'll try and bring you more on the ASUS Transformer Book soon. It's a similar convertible with a 13.3"or even 14" screen that runs on an Ultrabook-like platform of Intel Core CPU.