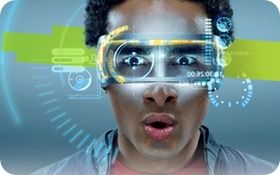 Those of you in the software development industry and looking at Ultrabooks and Windows 8 need to be aware of two updated SDKs. Intel's Media SDK has reached 2012 R3 status and the SDK for OpenCL Applications has reached 2013 Beta.
Both SDKs are important because they allow software developers to access video and OpenCL-specific hardware in the HD4000 GPU; Part of the Ivy Bridge platform for Ultrabooks. We've already seen how important the Media SDK is in video editing on an Ultrabook and rendering and the new OpenCL SDK should bring better graphics performance to your browser. The new updates allow the SDK to use the new Intel HD Driver for Windows 8.
Intel Media SDK 2012 R3
When installed on computers with 3rd Generation Intel Core processors with Intel HD Graphics for Windows 8* OS, this non-conformant OpenCL* 1.2 CPU device works in a platform mixed mode with the conformant OpenCL* 1.1 device available with the Intel HD Graphics 4000/2500.
Video demo with Ryan Tabrah of Intel's Visual Computing Group
Intel SDK for OpenCL Applications 2013 Beta
From the release notes PDF:
The Intel Media SDK 2012 R3 introduces Microsoft * Windows* 8 and Microsoft
DirectX* 11.1 support while maintaining the API version 1.4.
The whole range of Intel Media SDK sample applications are updated to support
DirectX 11.1 including the addition of specific frame allocator sample.
Also a new Metro style sample application which showcases media files transcoding
with parameter control using Metro design language is introduced.
Video demo with Ryan Tabrah of Intel's Visual Computing Group