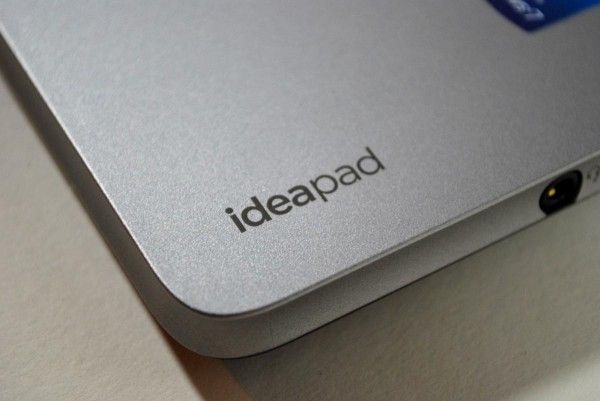 Back on the 8th of August we talked about a WiFi issue with our Lenovo U310 Ultrabook. The range and speed were not up to par with other devices using the same access point. After our story on the 8th, Mark, an admin from the Lenovo support forums, responded to indicate that Lenovo had nailed down the problem which was affecting U310 and U410 units. Mark explained that U310 and U410 units manufactured before July 23rd had the issue which would require servicing to fix. Lenovo and retailers seem to be still selling units manufactured before July 23rd.
Here is Mark's response to our article which was posted to the comments a day after the article was published:
During July, Lenovo received customer reports of lower than expected wireless performance on some U310 and U410 IdeaPad systems. As a result, we extensively tested sample U310 and U410 models and a design update was implemented to ensure a more consistent wireless performance in all customer environments. U310 and U410 models manufactured after July 23, 2012 incorporate these updates and are not affected. Customers with U310 and U410 models manufactured prior to July 23 who have experienced lower than expected wireless performance should contact Lenovo support to schedule service.
Lenovo is offering service to affected units, but didn't seem to address the wider issue that the company still seems to be selling U310 and U410 units which are confirmed as having the hardware issue which results in poor WiFi performance. One user in the now 37 page-long Lenovo support thread regarding the U310 and U410 WiFi issues shares the following:
"I received my U410 on tuesday [8/21] and it does indeed have the wireless issue and the laptop was made in June! Why are these products still being sold?"
From another user:
"Basicaly same story here in Chicago, US. Ordered  U310 from Microsoft store, received unit yesterday [8/22] – unit built on 6/19/12 – I cringed when I saw that. Called Lenovo today, the rep was -not aware- of the issue. She spent about 30 min remotely on my machine re-instaling driver, to no avail. Offered service if I send to Texas and wait a few weeks. I'd rather return for refund."
I asked Mark in the comments of our previous article:
Did you recall laptops manufacturered prior to July 23rd or are you making any attempts at informing those customers (or potential customers) that there is an issue? Are you going to let retailers continue to sell pre-July 23rd units to customers with no warnings about the issue?
I haven't received a response; I've reiterated this question in the support thread and hopefully there will be an answer soon.
I spoke with Amazon regarding the issue and was told that they hadn't heard from Lenovo about the problem and were still offering the U310 and U410 on their site.
Although Mark has assured users in the support thread that call-in support centers have all been informed of the issue and know how to take appropriate action, this doesn't jive with many of the user's experiences as posted on the forum.
This includes my own — I called Lenovo's US support for IdeaPad products yesterday and was met with a support technician and a product specialist who hadn't heard of the issue and didn't know how to handle it — this is now two weeks after Lenovo officially identified the problem. The support staff of course wanted to do some troubleshooting which would include reinstalling the WiFi driver or restoring the U310 to factory settings — both would be futile given that Mark has confirmed that this is a hardware issue. They offered repair service on unit but I'm honestly wondering whether or not the service center would know what to fix if the support staff isn't even aware of the issue. It's also a shame that people are running into this issue right as back-to-school season hits — students with affected U310 and U410 units will have to ask whether it is practical to be without their Ultrabook for 2 weeks while it is repaired or if they will simply have to deal with the abysmal WiFi performance which might prevent them from connecting to WiFi in class or in their dorm.
We'll keep you updated on the issue as we hear more from Lenovo.