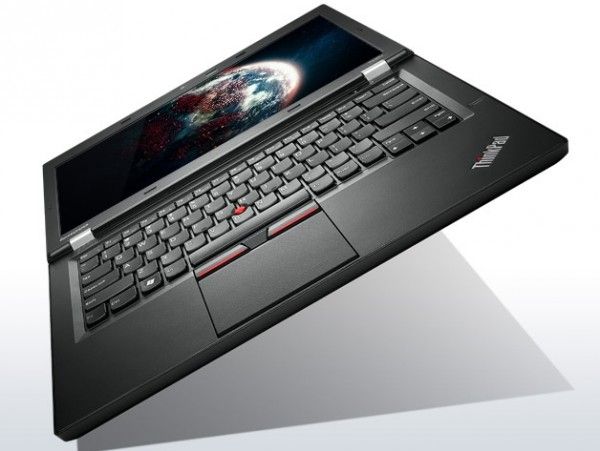 If you've lately perused Lenovo Ultrabook offering you'll have found the U310 and U410 consumer Ultrabooks and the soon to launch ThinkPad X1 Carbon for business users. Make room for one more in the business lineup because Lenovo is including the new ThinkPad T430U. The T430U looks to be Lenovo's budget-business option for those who don't want to pay the premium for the X1 Carbon's 1.34kg weight and . With option discrete graphics (an interesting option for a business Ultrabook), up to 1TB of HDD storage, and up to 8GB of RAM, the ThinkPad T430U might be the enterprise Ultrabook you're looking for.
Expected to launch in September, likely under $1000, the ThinkPad T430U has a 14″ screen with a 1366×768 resolution and is equipped with a third-generation Ivy Bridge processor. The T430U weighs in at 1.85kg and promises "up to 7.1 hours" of battery life, but we'd say around 4.6 hours of normal use is a safe bet.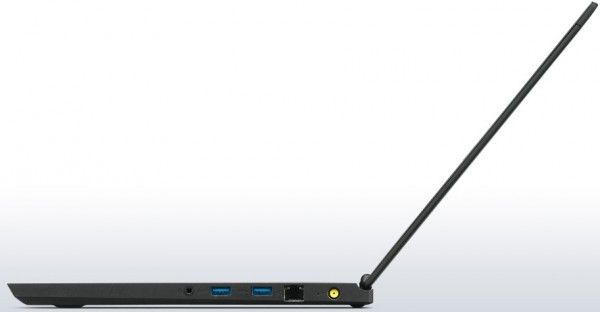 Inside you'll find up to am IVy Bridge Core i7 processor with HD4000 graphics. Optionally the T430U can be equipped with Nvidia's low-end GeForce GT620 discrete GPU. This is a pretty interesting option for an enterprise-oriented Ultrabook and definitely says something about the ever changing natural of graphically intense and GPU accelerated applications! It also appears as though WWAN connectivity will be offered (not clear if it's 3G or 4G) for road-warriors).
Further you'll be able to equip the T430U with 8GB of RAMm and up to 128GB of SSD storage or up to 1TB HHD. The legendary ThinkPad keyboard is backlit by default as well. An optional fingerprint scanner can be added for security-minded individuals or businesses. The T430U also passes 8 mil-spec tests, according to Lenovo.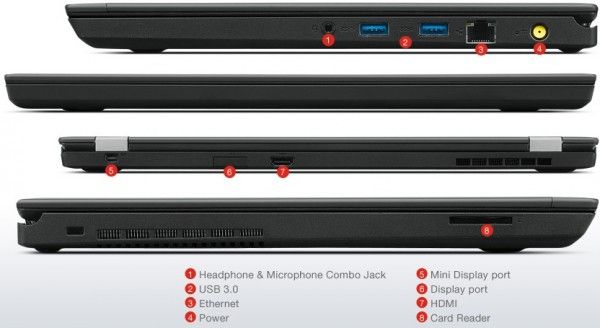 For ports you'll find the following: 2x USB 3.0, 3.5mm headphone/mic combo jack, ethernet/LAN (RJ45), mini display port, full HDMI, full display port, and a full SD card slot.
Full tech specs should be available soon. Stay tuned.