Readers of this post will have at least given some thought to the word in the last minute but many of you are probably considering whether it fits into your buying plans. Let's assume you're looking to buy but haven't pulled the plug yet. Why are you waiting?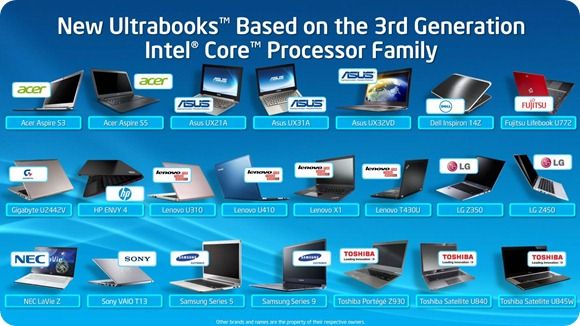 Q3 and Q4 2012 bring a few changes, new models and more information about the future of Ultrabooks so we can see there's reason to wait. Windows 8 is obviously in the mix for October. Touch and Sensors will feature among a new range of Ultrabooks that you'll see launched during September to November. Prices will change and then there's likely to be new information on the 2013 generation of Ultrabooks teased in September.
There are a lot of Ultrabooks available today though and prices are starting to settle. If an Ultrabook is on your list, why haven't you bought yet?
Use the comments below to tell us about why Ultrabooks are not on your list, or what you've already bought. If you want to sound-off, don't forget we've got a special place for you and we'll be taking those comments to Intel in Sept at IDF.
If you want more information on the Ultrabook, start here.
[poll id="4"]