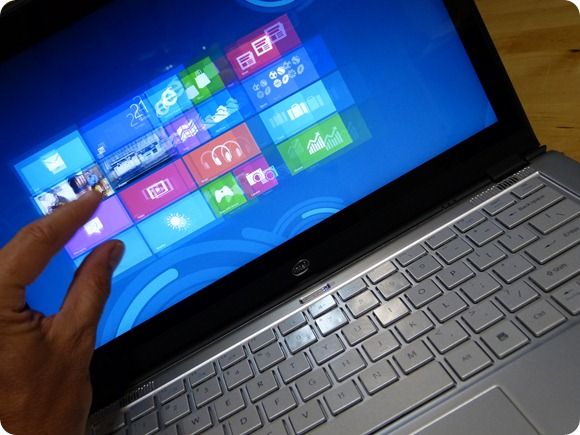 If you aren't following the Intel Ultimate Coder Ultrabook Challenge, tune in now because not only have we got 6 experienced software development teams creating applications for a new generation of Ultrabooks, not only is your Chippy one of the judges but we've got amazing new hardware to use for the competition too.  You can get the latest updates on the competition here but right now I want to show you the exciting touch and sensor-enabled Ultrabook we're using.
This is an Intel-commissioned developer preview of the next generation of Ultrabooks and it's stacked with new technology that is going to excite developers. 5-finger capacitive touch, GPS, NFC, compass and other sensors, Windows 8 and the latest Core i7 Ivy Bridge platform. I can't bring you too much detail on the components inside and am not permitted to do any performance testing or a full review because this device has been sent to us under a non-disclosure agreement. The Ultrabook you see is not going to be available for sale either but we've managed to get the 'OK' to show you around the device.
First a few pics, and below, a video. enjoy and stay tuned for an update from the teams competing in the competition tomorrow.
For the latest information and updates from teams and judges, track this page.
Full disclosure – We are being compensated for advertising related to the Ultimate Coder Ultrabook Challenge and to attend an Intel event. We have committed to posting at least once per week on this subject and judging the final applications. All posts are 100% written and edited by Ultrabooknews.