Toshiba will be showing their new convertible Ultrabook, the Satellite U920T, at IFA this week. This hybrid device isn't official yet but Mobilegeeks have some early specs and this image below is coming via Nomobile.ru, both at IFA.
Update: Some more info at ABCNews.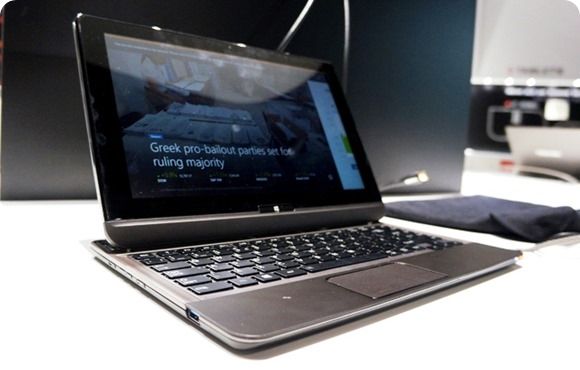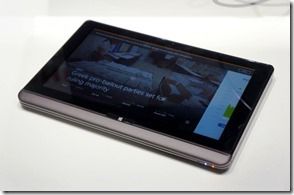 Known specs: 12,5" Display with a sliding screen of 1366×768 resolution, somewhat like the MSI S20. The system will come with SSD and will run a standard Ultrabook platform of Core i3 or i5.
It is likely to be the Satellite U925T in the USA.
Via Mobilegeeks at IFA, Berlin. NoMobile.ru have a set of images.