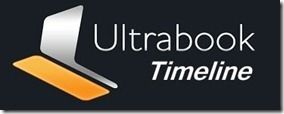 The Olympics is over, the school summer holidays in many countries are drawing to a close. The new season for Ultrabooks starts now.
IFA, the big and important consumer electronics trade show in Germany is only weeks away and Intel's Developer Forum follows up just days later. Back-to-school marketing, Christmas model launches, the next Generation of Ultrabooks with Windows 8 and Touch and even some information about 2013 Ultrabooks can be expected. Sales numbers will rise and Ultrabooks will face their first big test against consumer laptops. The big question is, will prices drop enough for consumers to get interested in this very difficult economic climate?
Our timeline predictions up until now have been reliable. We've reviewed that timeline to Dec 2012 and see no reason for changes. Details are below including an update on new Ultrabook models available.
August – Street prices starting to drop to sustainable levels (-5%, –10%) End of back-to-school offers. Production numbers increase to feed the Q4 sales period.
Prices at Amazon US are still falling and we're seeing three models under $700 now. In Europe, prices have broken through the €600 barrier. Lenovo have been heavily promoting the Lenovo U310 [WiFi issues have been worked-on by Lenovo now] and yesterday, Intel and Wallmart gave away 110 Ultrabooks in a back-to-school promotion. We're about half-way though August now and I expect to see more of these back-to-school offers.  We'll keep you updated on offers as we see them around the globe and please, if you see an offer, let us know!
Sept-Oct -  Q4 launches, holiday season marketing ramp-up in many of the large geographical markets. Intel provides more details of 3rd Gen platform, Haswell
The Berlin trade show IFA starting at the end of August is the event to follow for Q4 launches. Windows 8 will feature heavily and the transition represents something that a lot of people will have been waiting for, despite low Win7/Win8 upgrade costs. You'll see touchscreen Ultrabook launch at this time too and it will be interesting to see if manufacturers create completely new designs or just add touch to existing laptops. We expect to see both with touchscreen versions of entry level Ultrabooks available for a $100-$150 premium and a clutch of new designs with convertible or removable screens at premium prices. As the IFA marketing and back-to-school wave fades away we're likely to see the gradual feed-in of review devices. Expect availability of these new devices during October / Early November.
On the subject of touchscreen Ultrabooks, we'll be getting a prototype soon as part of or judging commitments in the Ultimate Coder Ultrabook Challenge competition.
During September we'll be getting the first information about Haswell. Haswell is the 2013-generation Intel Core platform that will appear in Ultrabooks. Expect a big, big announcement on idle battery life; We expect Haswell to be AOAC compatible meaning always-on will reach Ultrabooks in 2013. Smaller form factors, a lower TDP (towards 12W) and more advanced Turbo, graphics and security will be part of the mix. Haswell is also important for what we call Ultraslates running full versions of Windows 8.
Oct-Dec  Wide availability of Ivy Bridge Ultrabooks at competitive pricing.  Tail-off on production of 1st-gen Ultrabooks. Stock clearances should provide good offers.
During October to December there's only one thing on manufacturers minds – sales. Marketing budgets will be pushing Ultrabooks everywhere. Intel will add their advertising. Review units will be in abundance. During this season we'll be doing a number of things. We'll be keeping our database up to date as usual and adding reviews as we find them. We'll also be updating the Ultrabook advisor with the new models to help you get an expert choice. We hope to bring you some of our own reviews and to answer your questions to help you make the best choice possible. Ultrabooknews.com will be the go-to resource. I will be making myself fully available to answer your questions and will be using our Ultrabook forums to do this.
Dec – leaks, marketing for CES soft launches of 2nd-wave of Ivy Bridge Ultrabooks at CES.
A strange crossover occurs towards the end of December as manufacturers try to get a lead on CES marketing.  CES, the huge Las Vegas based consumer electronics show, starts on Jan 8th and you're likely to see teasers of 2013-based Ultrabooks and a new wave of Ivy Bridge launches covering Q1 and Q2 sales periods. We expect 3rd Generation Ultrabooks to be available in Q3 2013 but there is a small possibility that Intel accelerates this forward. We'll get a feel for Haswell timelines during IDF next month.
We've got no reason to change any of the predictions for the rest of 2012 but we will add one regarding pricing. Touchscreen Ultrabooks won't be available under $1000. Manufacturers have no idea how these devices will sell yet so early launches will come with high prices. As sales data is enhanced, there could be some price drops but the manufacturers are likely to use that data to position 2013 models rather than drop prices on 2012 models.
Ultrabooknews Ultrabook Sales Prediction 2012
Based on public information, our own affiliate Ultrabook sales and knowledge of market cycles, we're still predicting 20 million Ultrabook sales in 2012. We plan to review this at the end of September.
Recent reviews
We've added a lot of reviews to the database. Take a look at the river of updates here.
New products
When we last updated you on offers and new Ultrabook products at Amazon.com, the HP Envy 4 had just come onto the list. Since then there haven't been any new models added to the US retailers list. You can see the latest list of Amazon Ultrabook releases here. In Europe the Fujitsu UH572 and U772 is now widely available, the Toshiba Z930 is widely available but we're still
not seeing availability of the U840 and U840W. Maxdata have launched a new Ultrabook, the M-Book 4000 in Germany.
For other news updates, including news about an early launch of the Acer Aspire S7 touchscreen Ultrabook, stay tuned for our following articles today.