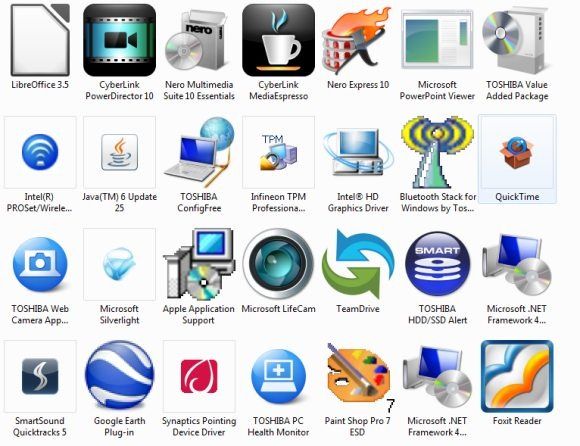 There are very few things an Ultrabook can't do. Gaming, video editing, CAD, office work and photo editing to name just a few. Yes, there are some limits within all categories but the Ultrabook is the only type of laptop that gives you access to all these capabilities while still being small and lightweight. Its dynamic range is unlike any other PC.
I thought it would be a good idea for readers with an Ultrabook to tell the rest of us what software is on their Ultrabooks and how it is used. I'll start by outlining the software I use for my multimedia blogging and web-site management. Note that the Ultrabook is also used as my desktop PC.
Like everyone, I use the web browser a lot. Email, site management, research, Google Plus, Facebook etc but I'm not a total web-app junkie; There are some apps that need to be kept local and the one I'm using right now, Windows Live Writer is my main blog editor. It's simple, links well to many blog platforms, has built in photo management tools and a good WYSIWYG editor and spell checker. Also part of the Live suite is Windows Live Photo Gallery. I continue to use this as my main photo and image management tool. Paint Shop Pro (an old, lightweight version) is the image editing tool I use for more complex (but not high-end) image editing.
I make a lot of videos when I'm at conferences and trade shows and the tool I've been using this year is Cyberlink PowerDirector which has been rock solid and a fast way to get my videos done and uploaded for YouTube. My videos take HD 1080p sources and push 720p to YouTube with cuts, transitions and titles in record time.
While I mostly use Google Docs and Google Drive to edit, store, collaborate and share my docs, I also have Libre Office installed which I mainly use for creating presentations.
Other software..
PDF Reader – Foxit Reader
Video Conf – Skype
DVB-T Television – Terratec Cynergy
Intel AppUp as a software store
Nero Express 10 DVD software for use with my Samsung DVD writer.
I've also got a few site management packages like Putty SSH client, WinSCP, Synergy, KeepPass. For testing games, I use Steam.
It's not a huge list but as a blogger and website owner, it's a suite I'm really happy with. But what about you?
Your Software
Anyone doing more serious gaming? CAD work? Data Analysis? Educational Software? Let us all know in the comments below.