Forget Intel's prediction of $699 Ultrabooks. Forget our own prediction of $599 by the end of the year! The $599 Ivy Bridge Ultrabook is here already with the a great offer on the Vizio CT14.  In Europe, prices have dipped to below €599.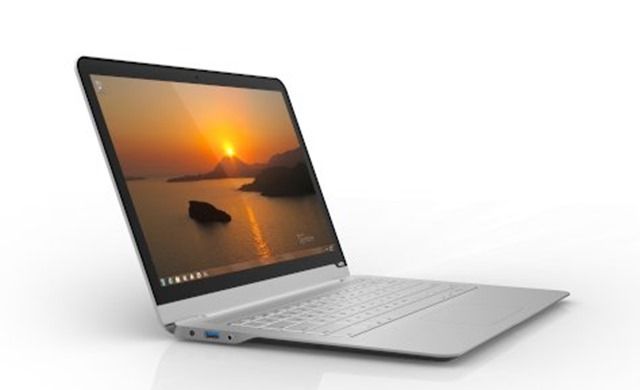 It's Vizio that have come through with the most impressive offer. The Vizio CT14-A0 1.8Ghz Ivy Bridge (Core i3) with a 128GB SSD and 1600×900 IPS screen. We can hardly believe that!  It even comes with a Windows Signature (no bloatware) build of Windows 7 Home Premium. It's at $599 at Amazon today.
[embedsite same_height_as="content" src=http://ultrabooknews.com/pullin/productdetails-pullin-generic.php?id=931]
So where's the catch? OK, reviewers aren't too happy about the trackpad and say that the SSD drive could be faster but we're not seeing any major issues. Unfortunately we haven't had the chance to review this one. We say, take a look at the reviews and if you're happy with the issues (note no SD card slot, no keyboard backlight) go get it!
For a few dollars more you can pick up another American Ultrabook. The Dell Inspiron i14Z is down from $699 to $609.99 at Amazon. This student-focused Ultrabook comes with a DVD writer, 6GB of RAM and a 500GB hybrid hard drive but only the Sandy Bridge Core i5 at 1.4Ghz.
If you insist on a Core i5 Ivy Bridge Ultrabook, look no further than the Samsung Series 5 with 500GB hard drive. We've still got on in use here (Sandy Bridge version) and it's well built. $649.91 at Amazon.com today.
Moving over to Europe we see the Sandy Bridge-based Acer TimelineU-M3 at  €587.90 in Germany  and the equivalent of 538.73 at Sainsburys in the UK (£429.99) and the Lenovo U310 at  €599.99 (also the Sandy Bridge version.) The Dell Inspiron 14z, Sony Vaio SVT11, Samsung Series5, Acer UX21, HP Envy 4 and Lenovo U310 are also approaching the 600 Euros mark.
It's the end of Sept 2012 and there's three months of competitive selling ahead. Windows 8 launches in about a month and Black Friday/Cyber Monday in two months. There's scope for a $550 Ultrabook in that time so let's all keep an eye out for it. If you spot it first, let us know via the contact page.