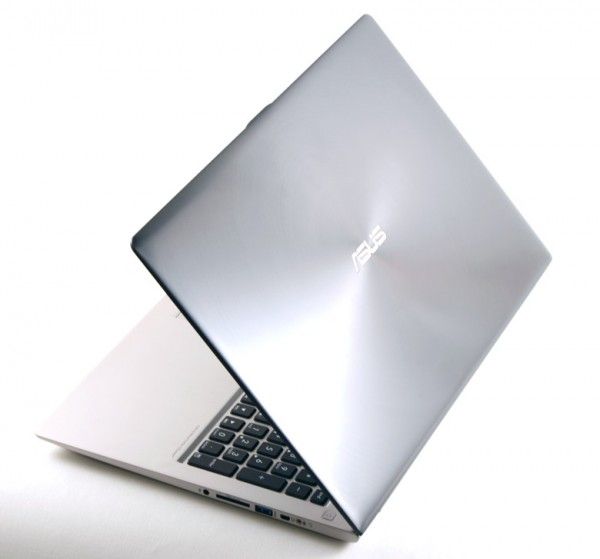 Just when you thought Asus had learned from its past experience with netbooks that launching a myriad of confusingly named devices was not helpful to consumers, they decide to do it all again with the Zenbook brand and the U500. Up until now, the Zenbook line has shared two specific things; first, all Zenbooks featured a similar wedge shaped design and metalic finish. Second, all Zenbook's were Ultrabooks. Until now, that is. Asus has decided to throw the U500, a 15″ thin and light laptop, in with the rest of the Zenbook branded computers. While we would have preferred Asus didn't dilute the shared features of the Zenbook brand, that's not to say that the new U500 thin and light is not shaping up to be a solid Ultrabook alternative.
Asus announced the U500, next to some Ultrabooks, at the end of August at IFA. The U500 features a 15″ screen, and although the company isn't making this an Ultrabook, that isn't to say that they aren't making it a premium device. The U500's display is full HD 1920×1080. Inside it can be equipped with an Ivy Bridge Core i7 processor as well as Nvidia's mid-range GT 650M GPU. 8GB of RAM and 256GB (2x128GB SSD) of storage in a high performance RAID 0 configuration will make this quite the hotrod. Though it is pretty big at 15″, Asus has managed to keep the weight around 2kg. The U500 appears to be launching with Windows 8 meaning we won't see it until at least October.
Until then, UltrabookReview.com has a great preview of the U500 thin and light laptop:
The screen looks quite gorgeous with the bold colors of Windows 8, and the bezel appears to be fairly thin which we know some of you will enjoy: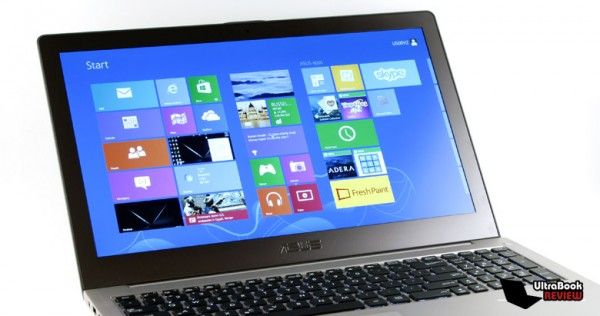 In addition to missing out on Ultrabook features, the U500 also doesn't hit the necessary requirements for thickness and battery life to be called an Ultrabook. Intel requires a minimum Ultrabook battery runtime of 5 hours (and recommends manufacturers aim for 7+); the U500 doesn't doesn't hit this requirement as the review notes that it runs for around 3 and a half hours. For thickness, Intel requires units with 14″ or larger screens to fall under 21mm thick, the U500 doesn't quite make the cut.
U500 Gaming
The Nvidia GeFroce GT650 paired with the Core i7 processor makes a potent gaming combination. In indoor environments in Skyrim, the GT650 was able to reproduce 1920×1080 resolution at near high settings at 50 FPS. Crysis 2 fared quite well too, also running at full HD, pushing around 30 FPS at nearly full settings.
The U500 comes with some interesting extras from Asus, including an optical drive and an external subwoofer which combines the computer's built in speakers with an external unit to enhance bass.
Pricing has yet to be announced but you should expect the U500 around October when Windows 8 launches.
There's plenty more detail to be read over at Ultrabook Review's preview of the U500.