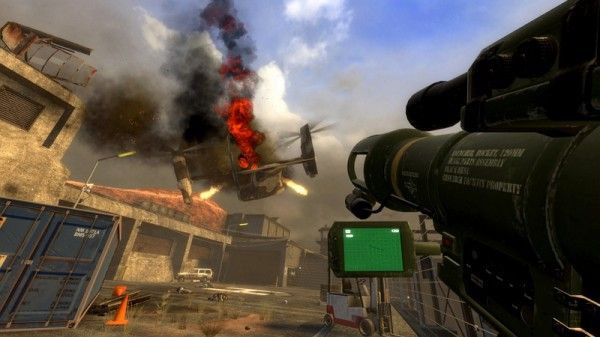 If you know about Black Mesa, congratulations — you're a gamer. This obscure fan-lead remake of Valve's famous 1998 title Half-Life has long been shrouded in mystery. Going on 8 years of development, with the only mention of a release date being "when it's done", most thought Black Mesa would never see the light of day. However, earlier this month the official website for the remake began buzzing with hints of activity. To the delight of fans worldwide, Black Mesa has finally launched and is ready to let players relive the opening chapter of the Half-Life saga. The remake, which has completely rebuilt from the ground up, runs on Valve's 'Source' game engine. What's more, because it is a modification of Source, it has been released for free. Fortunately for Ultrabook users the powerful HD3000 or HD4000 graphics inside are quite capable of handling modern Source games with the right settings. In this video I'll show you how to optimize your settings to play Black Mesa and other Source games on your Ultrabook.
First, if you don't yet have Black Mesa you can download it on the official website for free. You'll need to have Steam installed, as well as the Source SDK Base 2007, which should automatically install through Steam after the instillation of Black Mesa. If you haven't had the pleasure of being introduced to the Half-Life series prior to this juncture, check out the Black Mesa trailer:
Now that you know a bit about what to expect, I should mention that in the video I'm using the Asus UX31E equipped with a Core i5 Sandy Bridge processor with HD3000 graphics. Those with newer Ivy Bridge Ultrabooks with HD4000 and those with Core i7 processors will likely be able to achieve even better performance. If you are using discrete graphics from Nvidia, this guide won't be as useful, but it'll still give you a good idea of how to experiment with Source for best performance. Before you start, be sure to check that your graphics drivers are up to date. We've got a simple guide to update your Nvidia or Intel drivers automatically right here.
How to Optimize Black Mesa Source for Intel Ultrabooks HD3000 and HD4000
Stay tuned for more!
[embedsite same_height_as="content" src=http://ultrabooknews.com/pullin/productdetails-pullin-generic.php?id=775]