I met with Cyberlink at IDF2012 and had a great demo and hands-on with their new media suite. In fact, there's something about the video editor that makes me want to get a Core-based tablet right way for my trade-show videos. It's really fast, easy and mobile.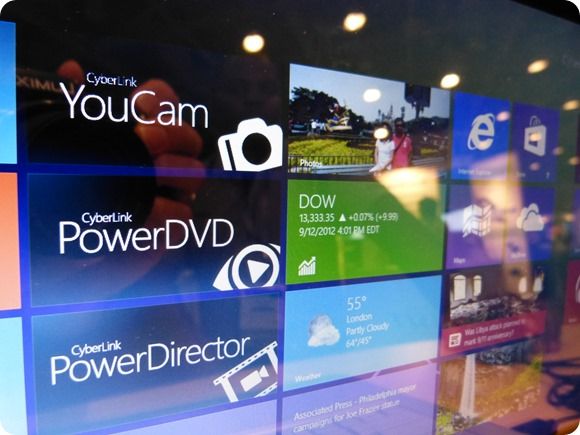 I've been using PowerDirector for nearly a year now and for one good reason, it's fast. Of all the video editing applications I tested, on many different computing platforms, the combination of PowerDirector 10 on an Intel Quick-Sync capable platform. On Ivy Bridge it flies because of an even better implementation. PowerDirector for Metro/Win 8 Store simplifies the process, makes it touch friendly and lowers the cost for people that don't need the full capability of PD10 desktop [Power Director 11 is launching very soon too – watch out for that!]
The process is done in a number of stages. Select source files (video or image), adjust the source files, add a style (transition, intro,) preview and add titles/music and then output to one of a number of options.
The success of the system is going to lie in the styles. If they're poor, the product is going to be poor. If Cyberlink have created quality styles and the ability for the community to make even better ones, then there's some real potential here.
Check the video out below to see the product in action. I'll have launch dates and prices for you as soon as they're available.