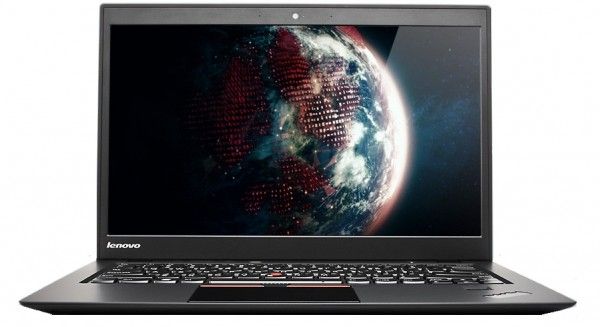 The ThinkPad X1 Carbon Ultrabook from Lenovo is certainly shaping up to be a great choice for a premium business laptop; it weighs in at 1.36kg with a 14″ screen and ample enterprise options. Now the anticipated Ultrabook is available for purchase. With good marks from early reviews, the lightweight X1 Carbon's only downside might be the price!
Ok, maybe more than price — the port set is pretty weak. You get just 2 USB ports (1x 2.0, 1x 3.0), and Mini DisplayPort as your only output option. Looking beyond this, the X1 looks like quite the business device. However, price might stand in the way of success for the X1 Carbon.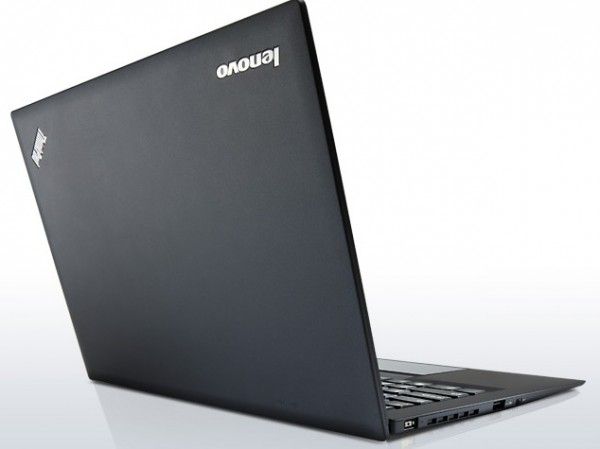 Lenovo is offering 4 variants of the X1 Carbon with no options for customizing hardware except choosing between a 128GB and 256GB SSD.
The low end unit starts at $1,329 with an Ivy Bridge Core i5-3317U processor @ 1.7GHz, 4GB of 1333MHz RAM, and a 128GB SSD. Add $100 and you get the next step up which is a slightly faster Core i5-3427U @1.8GHz. Moving up to $1,579 you get to the Core i7-3667U @ 2.0GHz as well as Windows 7 Professional (over Home premium on other models). The final offer adds $100 from the previous one (totaling $1,679) and pulls a rather strange move by downgrading from the i7 on the $1,579 model to the same i5-3427U processor as on the $1,429 option. It also drops down from Windows 7 Professional to Windows 7 Home Premium. In place of these you get 8GB of RAM, double that of the other models. It should be noted that RAM offered in all models of the X1 Carbon is 1333MHz which is not the fastest RAM support by the chipset — other Ultrabooks offer max speed 1600MHz RAM. And no, it doesn't look like you can upgrade the i7 model to 8GB of RAM.
Lenovo is accepting orders for the ThinkPad X1 carbon now and all models are expected to ship on the 30th of September. Like other Ultrabooks and Laptops, the X1 Carbon is eligible for a $14.99 Windows 8 upgrade through WindowsUpgradeOffer.com.
[embedsite same_height_as="content" src=http://ultrabooknews.com/pullin/productdetails-pullin-generic.php?id=885]