It's week 4 of the Ultimate Coder Ultrabook Challenge competition where 6 teams are competing for $10K. We're meeting all of the coders and other judges next week so if you have specific questions, leave them below and I'll put them to the coding teams. Meanwhile, read about touch UI design, NFC breakthroughs and Windows 8 app monetization.
You can track latest posts from all competitors and all judges here.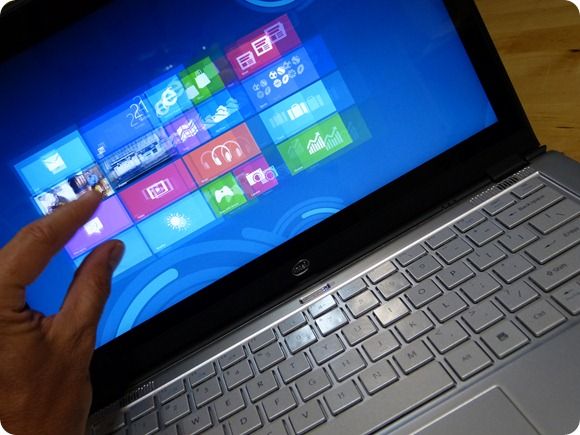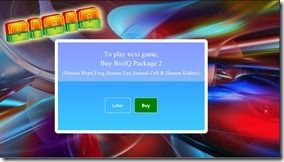 Let's start with Clef Software this week. Through their blog post I've learnt something about the Windows 8 application validation process. Not only does it include a log set of guidelines but there's an automated process for performance testing. Clef's BIOIQ app is moving towards acceptance. I wonder how many of the apps will reach the market?! [Apps do not have to be in the Windows 8 market as part of the competition AFAIK.] Last week, Soma Games talked about a monetisation strategy using Gree. This week Clef tackles the same subject. In-App Purchases (IAP) are the preferred method for many developers but will that be supported in the Windows Store. Follow Clef to find out more! Full update here.
Althea showed us their UI design last week this week go into more details about sensor control. While I'm not sure about tilt actions on an Ultrabook there is a case for tablet use and these Ultrabook apps will all translate well to what I call the Ultraslates – tablets based on similar technology to Ultrabooks. I'm also concerned about pinch gestures. It's quite an awkward gesture when you're at a desk and it falls outside the easy access areas on the sides of a touchscreen. Maybe their 4-day sensor issue has meant they haven't had too much time to think about design though. They upgraded to Windows 8 RTM (from RP) and found that the sensors stopped working. You can read the full update here.
The Game Creators. I'm enjoying Lee's posts, and it's not just because of his strange accent (he's a UK northerner, I'm a UK southerner!) In his video and blog overview he highlights progress on NFC which Althea had problems with last week, maybe because they were running on an older build.  Lee details some hacking he's done with OpenGL and DirectX, demonstrates the software in a video and leaks a nice checklist.  Back to that NFC though, take a look at this video showing an Ultrabook talking to a Nexus 7. Fantastic!  Full update here.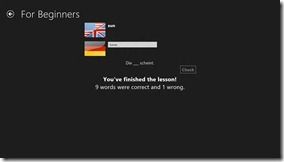 Team AB is actually a one-man-band so some credit needs to go out to Andreas Breitschopp as he moves forward towards publising his HTML5/Javascript application for vocab training. He's got an on-screen keyboard implemented for full touchscreen operation ad appears to have finished most of the application code. Next week we're at IDF and after that there's two weeks to go so as Andreas starts to think about enhancements, I wonder if he has time! My tip – think about some sensor or additional touch features. Online storage of results? My challenge – a sensor based Easter egg! Full update here.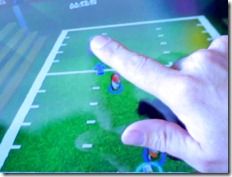 Soma Games took a closer look at my video last week and discussed how they are going to take some of the ideas on board. In their latest video, John and Gavin talk about feature lock. They've reached a Beta! That means they have to get the bugs ironed out, polish the app and do a lot of testing – tasks that could take most of the last 2 weeks of the challenge. They also remind us of the criteria they are working to in the competition:
An app will be considered a good Ultrabook app if it
Fits the use case for using an Ultrabook – a work, create, play & consume device that has the mobile convenience of mobile and the power of a workstation
Takes advantage of one or more of the following technology vectors for Ultrabook – CPU Performance |Graphics | Security |Touch & Sensor technology |AppUp APIs (In-App Purchase etc)
It's no secret that I'm also encouraging the developers to be open about their process and leave breadcrumbs that help other developers in the future but maybe I shouldn't put too much weight on that as the developers have enough to do without my moaning for more and more information!
Soma Games give some detail on a workaround for the lack of 'hover' with a finger and touchscreen – something that a mouse or digitiser pen would give you. [Side note – I would be excited to see this 3rd dimension implemented in touchscreens and I'm surprised that no manufacturer has done it yet.]  Full update here.
Blue Innovations continue with their well-structured updates this week and are offering an Ultrabook-focused Beta now. I'm not testing it yet though as I'm completely snowed under with other work this week. (IFA Berlin was a huge week in Ultrabooks.) One post I was interested to read was on posture-based UI design. It follows what I posted in video-form last week and talks about the good and bad areas for touch in different scenarios. Give it a read if you're designing for touch Ultrabooks but before you do that, download this ebook! The guys at Blue Innovations are publishing an e-book on app development for Ultrabooks. +1  fellas!  I'll try to get some time to test this app this week on both touch and non-touch Ultrabooks. Full update here.
Summary of Week 4
I thought I would be knee deep in Alpha releases this week but it looks like everyone is holding back demonstrators until we meet at IDF in San Francisco next week. I'm quite relieved because not only am I limited on time this week but there was enough work to do reading through the very detailed, informative and inspiring posts from the contestants. Lee gets a gold star from me (yes, one of those meaningless gold stars!) for his NFC discovery and demo.  Soma Games look to be on target having instigated a 'feature freeze' which is a signal to other teams that they should be looking to get into a beta stage within the next week. Cleaning, optimising, debugging, testing and distribution lie ahead!
Full disclosure – We are being compensated for advertising related to the Ultimate Coder Ultrabook Challenge and to attend an Intel event. We have committed to posting at least once per week on this subject and judging the final applications. All posts are 100% written and edited by Ultrabooknews.
All four judges are posting on these sites:
Helena Stone (Chip Chick) , Chris Maunder (CodeProject), John Rettinger (TechnoBuffalo), Steve Paine (Ultrabooknews)