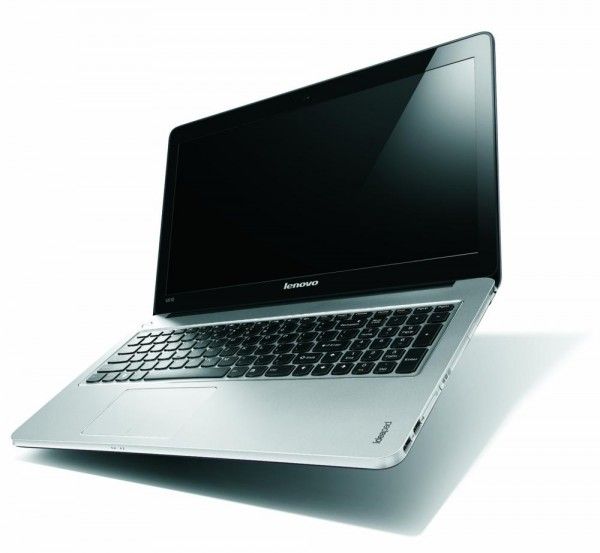 Lenovo was kind enough to shoot us a full list of specifications for the U510, their latest Ultrabook addition to the IdeaPad U-series. It turns out that the screen is actually 15.6″ instead of just 15″, and unfortunately we've now got confirmation of a 1366×768 resolution. Not surprising given the low $679 price tag, but a big screen like this could make good use a of 1600×900 panel. It doesn't look like Lenovo will be offering options for the screen either. On the plus side, discrete graphics are going to be optional, putting the U510 in direct competition with the Asus S56 Ultrabook.
The spec sheet reveals exactly how they brought the price down to $649 — Lenovo will be offering the U510 in last-gen Sandy Bridge variants as well as Ivy Bridge. Here's the full list of available processors:
Ivy Bridge (current-gen) i7-3517U
Ivy Bridge i5-3317U
Ivy Bridge i5-3217U
Sandy Bridge (last-gen) i3-2377M
Sandy Bridge i3-2365M
It would seem that the $679 figure will be for a variant with base specs and the Core i3-2377M. Lenovo plans to introduce a non-Ultrabook version of the U510 (just like Asus has done with the K56 non-Ultrabook version of the S56). This non-Ultrabook version will put a traditional HDD in place of the HHD and probably also use the lowest of the available processors — the Core i3-2365M.
RAM goes up to 8GB and will be 1333MHz in the Sandy Bridge variants and 1600MHz in the others, in accordance with the top supported speed of each chipset. HHD sizes come at 500, 750, or 1TB while Bluetooth 4.0 is optional. We can now also see that the 3x USB ports are split as 2x USB 2.0 and 1x USB 3.0.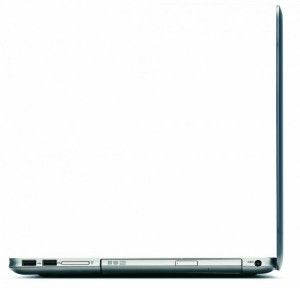 The full port set on the U510 includes: full HDMI, full LAN/ethernet (RJ45), 3.5mm headphone/mic combo jack, full SD, micro-VGA, and the aforementioned USB ports.
On another note, Lenovo will be offering the U510 with Nvidia GeForce 625M discrete graphics. While this is the bottom barrel of discrete cards from Nvidia, it should still provide some extra power over the integrated HD 4000 from Ivy Bridge.
At 2.2kg, the U510 is fairly heavy for an Ultrabook but what do you expect for a laptop with a 15.6″ screen? Thickness is the max allowed by Intel for an Ultrabook of this size at 21mm.
The U510 is due out this month and will likely be updated to be offered with Windows 8 once it is launched in October — customers who purchase the U510 with Windows 7 are eligible for a $15 upgrade to Windows 8 through WindowsUpgradeOffer.com.
We posted a gallery of U510 photos yesterday, take a look!