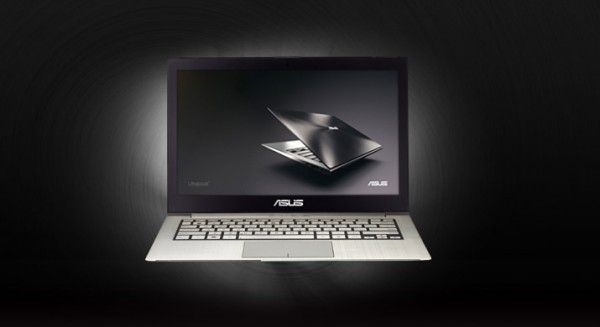 Asus is launching new Zenbooks apparently in the hopes of appealing to everyone. What once consisted of only Ultrabooks now features six devices, one of which is not an Ultrabook. Most recently Asus has announced the UX42 and UX52. It looks like the company is keeping somewhat reasonable conventions though, devices prefixed with 'UX' all seem to be Ultrabooks while the lone 'U' device is a non-Ultrabook (even if it is still relatively thin and light).
Zenbook UX42VS
This is a 14″ device which appears to be an Ultrabook proper. Asus says the display is 'HD' but it isn't clear if that's full 1080p yet. The UX42VS has an optical drive and can be equipped with a Core i3, i5, or i7, along with up to 6GB of RAM and an Nvidia GT 645M GPU. Up to 1TB of HHD storage is also available.
Zenbook Ux52VS
The UX52VS is even larger with a 15.6″ screen which is confirmed to be full HD 1080p. Options are Core i5 or i7, up to 10GB of RAM, and 1TB HHD. The UX52VS seems to eschew the optical drive for an Nvidia GT 645M discrete GPU. It weighs in at 2.2kg. Width is unspecified but you can expect it just under 21mm given Intel's guidelines.
It seems odd that Asus added these two when they are so similar to the S46 and S56 which are nearly identical except they don't fall under the Zenbook family due to styling.
The complete Zenbook lineup now features 6  base units with a few variants possible for each one. Links will take you to full specifications:
UX21
UX31
UX32
UX42
UX52
U500