More and more touchscreen laptops are hitting the sales channels and they're coming in at both ends of the spectrum. The Acer Aspire V5 Touch is a good example of an Ultrabook-alternative with touch. The ASUS S200E is another. Both of these devices are available with a Core i3 CPU which pushes them into the same processing category as an Ultrabook.  The ASUS Vivobook S200E is referred to as a netbook by Amazon in Germany today.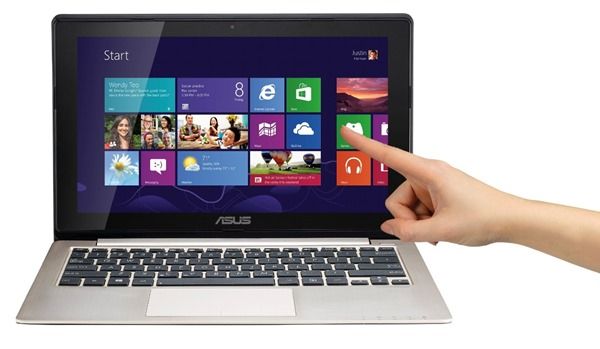 At 1.3KG with an 11.6" 1336×768 touchscreen, Windows 8 and an Ultrabook-like design, you'd be forgiven for thinking The ASUS S200E is an Ultrabook. With full-size VGA, SD, HDMI and 3 USB ports you might even think it has some advantages over Ultrabooks. There are a few downsides though. The Core i3 2356M is a Sandy Bridge 1.4Ghz part with HD 3000. There's no SSD cache, no Ultrabook security features and with retailers quoting 5hr battery life, we suspect it's got a smaller battery pack inside.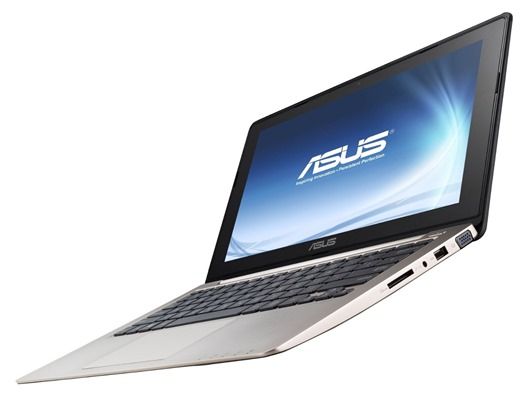 4GB of RAM and a 500GB drive are included with the S200E and the price for a 26th Oct availability is €553.61 – a pre-tax equivalent of about $610. A Pentium version comes in at 50 Euros cheaper. The ASUS S200E is by far the cheapest touchscreen Windows 8 laptop on the market in Europe right now.
How strange that Amazon is calling this a netbook though!
The ASUS S200E is now in our database. See all the Windows 8 Touchscreen devices here.