…and it's not cheap!
Update: It's not light either. See product page for size and weight info.
As we watched this ASUS Transformer Book video from Liliputing yesterday, we heard some talk about a price and immediately started to write an article while simultaneously contacting Brad Linder at Liliputing for confirmation. He couldn't give it. Apparently the voice was from another conversation and as there were other devices on the table he couldn't confirm. We have new information now though.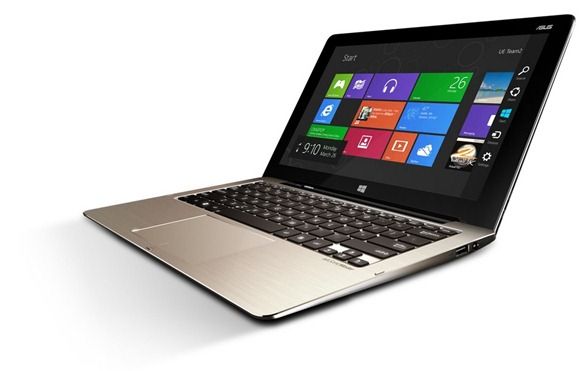 The good news is that the Transformer Book is going to available in Italy from December. The bad news is that the price is going to be…
The Transformer Book is beating every other Ultrabook in terms of audience here. It was clear months ago that it was going to be popular. Yesterday's ASUS event didn't reveal much but we've managed to put most of the pieces together now. Today ASUS activated a micro-site for the device (thanks eeepc.it) and the bloggers there have spoken to ASUS to confirm availability.
Aggiornamento: ASUS Transformer Book in Italia da dicembre in configurazione (non ancora nota) da 1499€.
It will be available in December and the given price (for an unknown configuration)  is €1499, which matches what you can hear on the Liliputing video, recorded in the US where prices often match the post-tax European prices. Let's be a little bit careful but given the traction that the Transformer Book is getting, the specs and the audience, it's very likely to be the launch price for the package.
Update: Core i5 version showing at Amazon.de for €1399 Core i7 for $1499. See comments below.
Asus Transformer Book Specifications, gallery, videos and links.
That $1499 price doesn't mean you won't be able to buy the tablet on its own for less or even see a low-spec model (320GB HDD, Core i3 perhaps) later and if it's an RRP, there's could be some room for discounting after the initial rush is over.
Still, it's a high price and I'm sure many of you that had the Book high on your list could be thinking again now.
What price would you be prepared to pay? Check out ASUS' Transformer Micro site here and comment below.
Thanks EeePC.it for the tip.