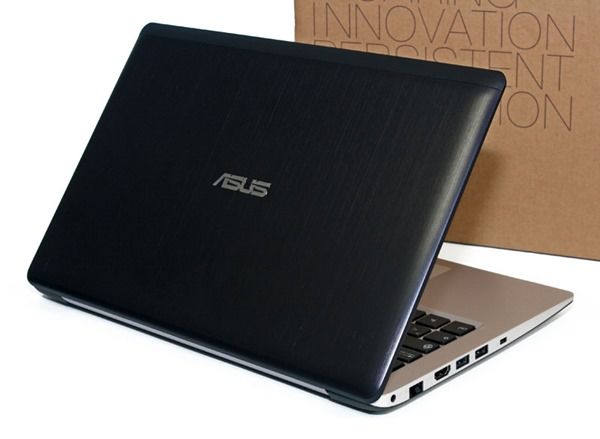 We saw some reports on the ASUS VivoBook X202 when it launched at an event last week but we've now got un unboxing of the European version of this low-cost Ultrabook-a-like via Notebookitalia.
It looks like an Ultrabook, feels like and Ultrabook and performs (almost) like an Ultrabook and includes a 10-point touchscreen. It's about $100/€100 cheaper than the cheapest touch Ultrabooks out there so it's defiantly worth a look.
What you won't get, and I urge you to think about this bit carefully, is the SSD cache for the hard drive. It's a small component but combined with Intel Smart Response software, it does a huge amount to speed up the responsiveness of startup and application startup. You'll get a traditional 5400 RPM hard drive.
ASUS Vivobook S200 / X202 information page.
This low-cost ultrathin also comes with Core i3 at 1.8Ghz. No Turbo included and that can affect browsing speeds. Also worth thinking about is the quality of the materials used in the casing. Finally, corners have been cut on the battery as it's only a 38Wh unit. I recommend 50Wh and above for out-and-about use on Ultrabooks. The best ones are offering 60Wh batteries.
Having said that, take a look at the video below to get a feel for the S200 and read the translated article from Notebook Italia.
[embedsite height=800px src=http://ultrabooknews.com/pullin/productdetails-pullin-generic.php?id=969]