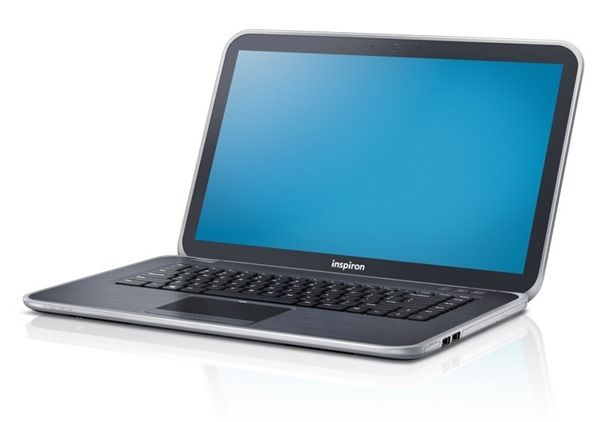 With an optical drive, a large screen, 0.5TB of storage and  4GB of RAM, Dell is positioning the new Inspiron 15Z right into the mainstream. For $749 (Core i3) and $799 (Core i5) you get a lot of laptop for your money. Options include touchscreen, BluRay, memory, SSD and discreet graphics but Ultrabook fans won't be too impresses with the HD ("720p" – we're assuming 1366×768 for Windows 8 compatibility) screen resolution.
The Dell Inspiron 15Z Ultrabook is available to order now with three CPU variants.
3rd Generation Intel® Core™ i3-3217U processor
3rd Generation Intel® Core™ i5-3317U processor
3rd Generation Intel® Core™ i7-3517U processor
There's a RAM option and memory options from 4 to 8GB. (Varies by country)
GPU is HD 4000 or  Nvidia GeForce GT630M 2G in higher-end models.
Skullcandy (does that mean something kids?) speakers, an optional Blu-Ray drive and a relatively small, especially for such a big screen, 44Wh battery – the one major gotcha I want to warn potential customers about. This is not one for an all-day road-trip.
Weight starts at a reasonable, for a mainstream laptop, 1.87KG (4.12lbs) and prices match what we're seeing with an entry level price of $749 / 449 UK pounds. (Core i3 1.8Ghz) For a 15" 1.8KG laptop, that's actually quite competitive.
SSD versions are available with 128GB and 256GB so with 8GB of memory a potentially great 'desktop' laptop Ultrabook all-rounder.
Touch Version Coming Soon: Dell also give details of an edge-edge Gorilla-glass-covered touchscreen option.