Gigabyte have demonstrated their swivel-screen U2141 Ultrabook and say it will be ready soon after Windows 8 launch.  It's an 11.6" model with much the same soul as the T1132 Booktop, a Core-based 11.6" convertible that existed outside the Ultrabook sector.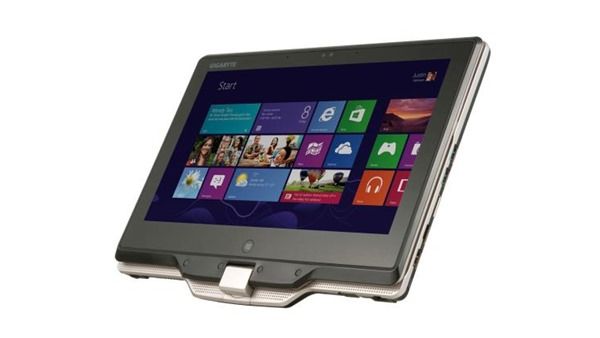 See all the Gigabyte Ultrabooks and alternatives in our database.
The U2142 has both SSD and HDD and can be equipped with up to 1.2TB of storage, comes with Core i3 or i5, up to 16GB RAM,  USB 3.0, HDMI, VGA, Bluetooth 4.0, and HSPA (option we assume.) The screen is 1366×768 although we've seen Gigabyte offer higher resolutions options in the past. Weight is 1.3KG
Gigabyte haven't formally announced the product on their website yet and a previous Google reference has now been pulled from the site so we expect full details to go up soon. We're tracking everything in the Gigabyte U2141 product page.
Starting price is around $999 but don't expect the top-end spec on the entry-level model.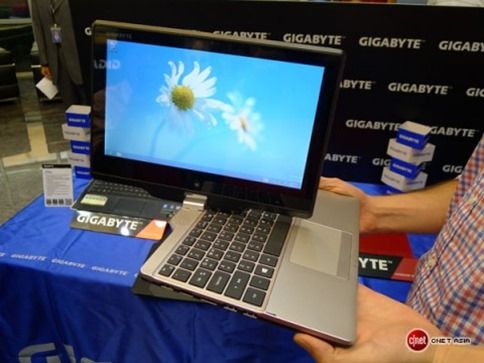 Via: CNet Asia
Additional: Tincongnghe