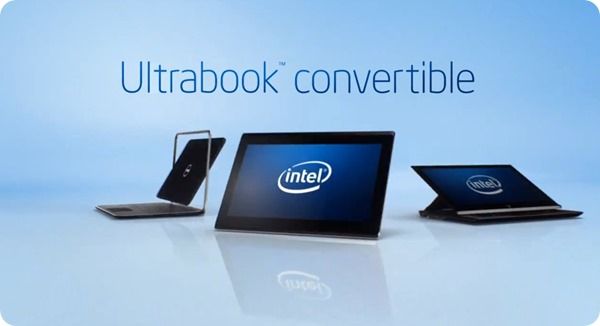 Good morning everyone. Hope you enjoyed yesterdays live blog (still updating) on the day that Windows 8 was officially launched. First possible availability is today for all Windows 8 devices so watch out for the first discounts! You'll see some disappointing 'out of stock' messages at Amazon.com though.
Update: Ultrabook convertible overview here.
Let's kick off today's Ultrabook coverage by looking at a new Ultrabook video campaign from Intel. 7 videos have just gone live and some focus purely on the convertible side (!) of Ultrabooks. Ultrabook first though in the "Ultrabook convertible" ads.
Like many marketing departments, Intel will have kicked off a number of campaigns yesterday. We've already seen Intel's blog entries and Windows 8 microsite, we expect they've kicked off hundreds of Windows 8 ad campaigns too. I suspect that Intel marketing teams around the world are extremely busy today! [To those people: Feel free to send me anything you think is interesting. Chippy]
7 videos in total went up on the Intel YouTube channel today. Some aimed at the German market (but universally targeted) and I think they're better than the first Ultrabook video campaign. They're subtle. You can see them all in the playlist below.
One thought I've had a lot in the last 24hrs – The Microsoft Surface presentation was good and left me feeling that it was an RT launch event yesterday. Yes, the initial keynote gave great coverage to Ultrabooks but there's a lot of talk about RT and Surface today. Do you think Surface has damaged the momentum for Windows 8?