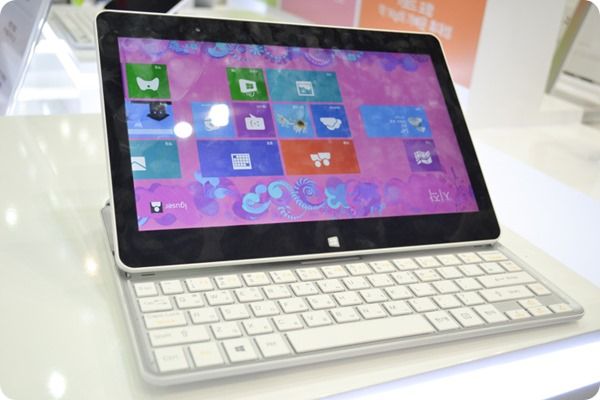 LG have teased a new slider Windows 8 touchscreen convertible, the H160,  that comes in at 1.06KG, a weight where an 11.6 inch multitouch slider could start to be useful. LG haven't given specifications but given the weight and the claimed 10hrs of battery life, we're confident that this will be Clover-Trail based.
Update: Confirmed Clover Trail
LG H160 presented the H160 at a trade show in South Korea and are said to be releasing the product in the Asian market.  We're trying to get info for other markets for you.
Specs:
1366×768 IPS screen
Intel Clover Trail
296x192x15.9
1.05KG
Ports: HDMI, USB, MicroSD
At 1.06KG/2.3lbs it's getting close to a very mobile convertible form factor and LG quote an interesting ('up to')  10hrs battery life.
Source: Smartkss.kr, LG Newsroom.