We've just added the ASUS VivoBook S400 to the database (The 84th Ultrabook) and I note that it's already quite the popular product. At around $700 for a touchscreen 14.1"-er, it's not too surprising although for that price you're not getting best-of-specs!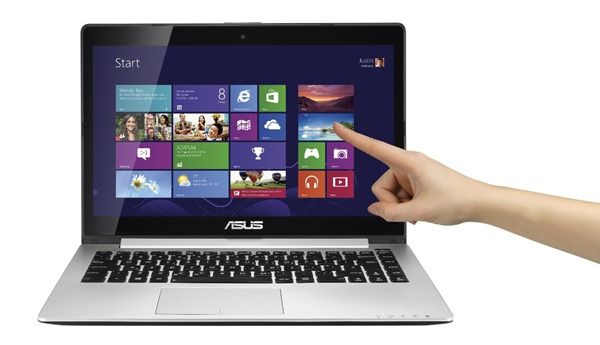 1366×768 resolution is almost a budget laptop specification and the hybrid hard drive won't be as fast as an SSD. The weight is not exactly class-leading either but you do get a free RAM slot inside. We're still trying to track down information on the battery capacity for you.
Given the current spec list and ASUS' reputation this could be a really great entry point into some Touch Windows 8 productivity and fun.
[embedsite height=800px src=http://ultrabooknews.com/pullin/productdetails-pullin-generic.php?id=987]
The S400 is currently available from some retailers in the USA and it's currently the #2 best selling Ultrabook at Amazon.com. As for the European market, where it is simply known as the S400CA, it looks like it's not available yet.
We'll keep an eye out for the first reviews and we've got a request out with ASUS for a review unit. Keep your eyes peeled to the ASUS Vivobook S400 information page for more information as we get it.
Keep a lookout for another wave of Windows 8 Ultrabooks that we've got scheduled to be put in the database over the next few days.