This is the only offer I've seen on a CloverTrail tablet so far but it's quite a deal. $399 buys you the Acer Iconia Tab.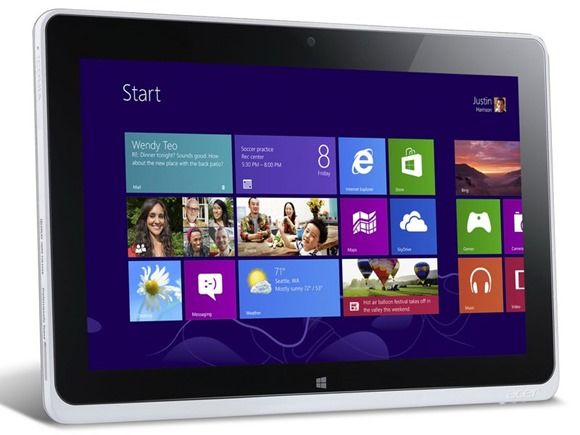 You need to know up-front that you're only getting 32GB of storage with this offer and that you should only expect around 16GB free but you do have a microSD slot available. Some of the savings could go towards a 32 or 64GB microSD card.
This is a full Windows 8 tablet (dock not included at this price of course) running Clover Trail with the new low-power states, updated GPU and hardware video encode and decode unit. It's the lightest Windows 8 PC on the market at 1.27lb. There's an 8MP rear camera, Bluetooth, Wi-Fi and battery life that should go up to 8-9hrs.
My thoughts on the Acer Aspire W500
I haven't seen may tests on the Acer Iconia W500 yet and availability is very tight so make sure you do a bit of research and check the return policy if you're unsure.
Interested? Buying? Let us know if you do and check back here with your first impressions if you buy!