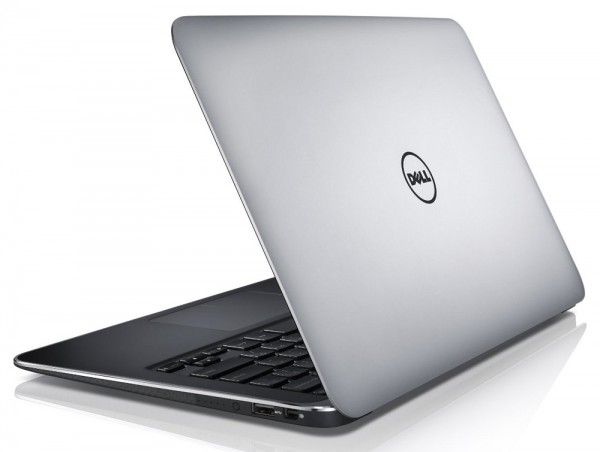 After marketing the product as 'new' for many months after it had become outdated, Dell has now quietly refreshed its original Ultrabook, the XPS 13, with the latest processors from Intel. You can now find the Dell XPS 13 Starting at $999 on Dell's site.
First generation Ultrabooks launched in 2011 with Intel's second generation of Core processors. The second generation of Ultrabooks launched in 2012 and used Intel's third generation Core processors. Most companies were quick to launch new versions of their Ultrabooks to take on the latest processors and features (like Asus; see UX31E -> UX31A). Dell, however, continued to market its first generation Dell XPS 13 as though it was brand new even while it simultaneously had products on its shelves that used the newer processors. We called them out on this back in June.
Dell is now offering a second generation version of the Dell XPS 13 with Intel's latest third generation processors. It's unclear when the refresh happened, though it may have been early last month with the launch of Windows 8 (which is now included with the XPS 13).
See our overview of the first generation XPS 13 Ultrabook
While it might not sound like a big deal to go from one processor generation to the next, it actually has a big impact on performance. Not only is the newer processor faster, it also supports faster RAM (1600MHz vs. 1333MHz) and has 4x the RAM capacity (32GB limit vs. 8GB limit). Perhaps even more important is the improved graphics (HD 4000 vs. HD 3000) which are significantly faster than the previous generation.

Dell is offering 4 variants of the XPS 13. All have a 13.3″ 1366×768 display, are 18mm thick (beveled down to 6mm at points), and weigh 1.36kg. All share the same ports as well: 1x USB 3.0, 1x USB 2.0, Mini DisplayPort, 3.5mm headphone/microphone combo jack (note: no SD!).
Third Generation Intel Core i5
Starting at $999, the new XPS 13 uses the Intel Core i5-3317U. Previously it was using the Core i5-2467M (technical comparison here). It also has 4GB of RAM (upgraded to 1600MHz), and a 128GB SSD.
The other i5-3317U equipped XPS 13 runs $1299 direct from Dell and comes with 8GB of RAM and a 256GB SSD.
Third Generation Intel Core i7
Two variants of the XPS 13 with Core i7 are available. Both use the Intel Core i7-3517U processor (technical comparison with the previous processor).
The first is priced at $1199 and comes with the aforementioned processor as well as 8GB of RAM and a 128GB SSD.
The second is priced at $1149 and ups the SSD to 256GB.