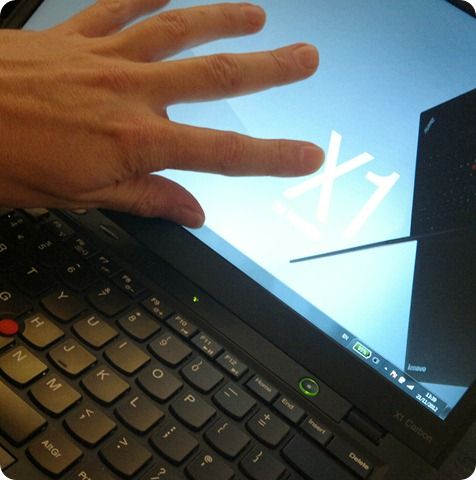 The Lenovo X1 Carbon is already available to order with Windows 8 but if you really want to outfit your Ultrabook with every option under the sun you can wait for the touchscreen that is said to be coming. We can't find any evidence of this yet but a number of sites are reporting it…so it must be true ;-)
I'm testing a Windows 7 version of the X1 Carbon right now (really, I'm typing this on it like a demon!) and will bring you a full review soon but we really would have liked to test a Windows 8 version. The Windows 7 version seems overloaded with software, services, taskbar items, slide-in menus and other messy unnecessary items. I've got the impression that the software is partly responsible for lower efficiency and occasional fan noise so once again, think about Windows 8. The hardware is absolutely top-notch though and it will be tough to fall-back to another keyboard and mouse system after this.
My first impressions of the X1 Carbon here.
Touchscreen news via The Verge. No source available.