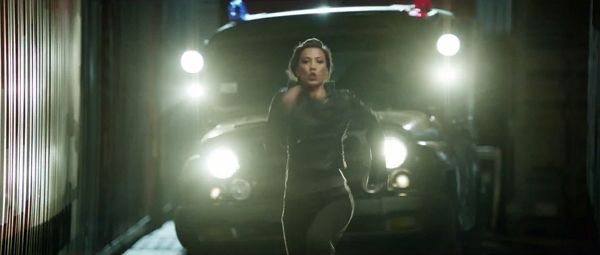 Now that Windows 8 has hit the market, Ultrabook manufacturers want to get their devices into the spotlight. Lenovo recently launched some new ads to show off the IdeaPad Yoga 13 Ultrabook convertible. The Pursuit is a 3 minute and 30 second short action film in the style of The Matrix and James Bond. While the video might not pay off as a film, it certainly puts the IdeaPad Yoga 13 front and center.
Without further ado:
The action and the star of the piece definitely remind me of the character Trinity and the Matrix trilogy; if you aren't convinced just listen to the musical similarities! A James Bond homage definitely seems to come in with the jet ski jump and the train scene. At 3 minutes and 30 seconds you won't be seeing this anywhere but online, though Lenovo does have a few 30 second teasers which would fit on broadcast TV — let us know if you catch it on air! Clearly more thought, effort, and funding went into this compared to previous Ultrabook ads from Lenovo. They really want to push the patented hinges of the Yoga 13!
See Lenovo IdeaPad Yoga 13 prices, specs, info, and more in our Ultrabook databse
Clearly Lenovo wanted to highlight the four different modes that they're pointing out for the Yoga 13: laptop, tent, tablet, and stand. Unfortunately the usage of these modes wasn't shown off particularly well. The simulated (and often irrelevant) screens really kill it for me. Still, they managed to demonstrate the 'cool factor' of being able to flip your screen all the way around. Ultrabook convertibles like the Yoga 13 will definitely turn heads in the local coffee shop and this may appeal over an iPad which is now the norm!
What do you think of the ad: Was it entertaining? What would you have done differently?