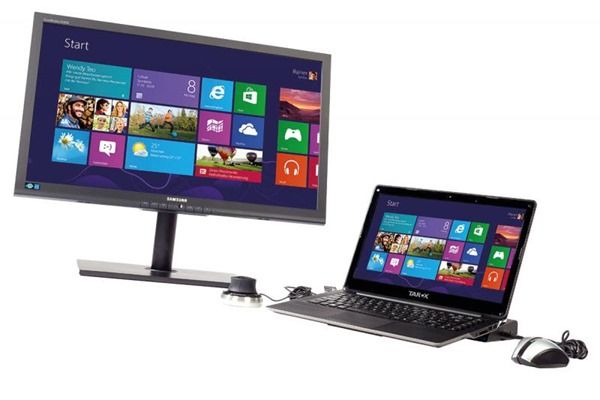 Tarox, a German company catering to business IT needs, has launched a new Ultrabook with a spin. The Tarox Modula Ultrabook comes without a touchscreen! No, we jest. What they've actually done is paired up a USB 3.0 docking station in order to show the Ultrabooks desktop capabilities. We can certainly support that.
The docking station looks like a generic USB3.0 docking and power station that we've seen offered by other companies but don't let that put you off as USB3.0 solutions using the DisplayLink capability are more than good enough for the business desktop. They're not tied to a particular PC either so you can use that accessory with other USB3.0-capable laptops. There's a second, basic docking station also available.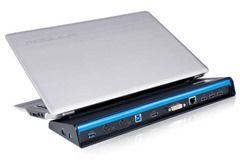 Back to the Ultrabook. It's a design we've seen used by '2nd tier' brands before and comes with the latest Core i5 and Core i7 platforms inside. There's no VPro support and we can't tell if a TPM module is included. (The question of TPM is coming up more and more now that businesses are starting to take a look at the Ultrabook sector.) This is a Windows 8 Ultrabook weighing 1.5KG with a 14" 1366×768 screen, 3 USB ports (2x USB3.0), Ethernet port, VGA, HDMI and headset port. There's also a full-size SD card reader. For storage you've got a 120GB or 256GB SSD.
Prices start at 719 Euro for the Core i5 version.