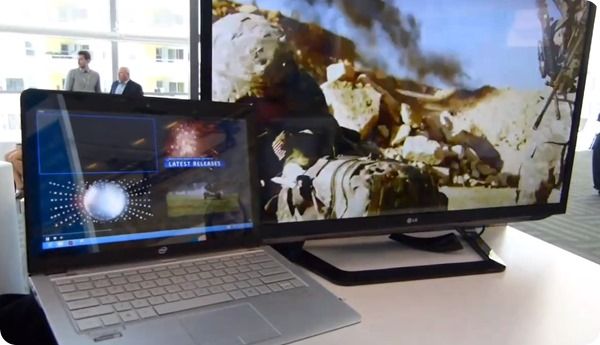 Intel's Wireless Display (WiDi) offering has been through a number of improvements over the last few years and the current V3 offers some interesting low-latency, USB-return-path and protected content features. In a new WiDi Pro version though, outed by Rick Echevarria, vice president of Intel's Architecture Group in an interview with ITPro, you'll see screen to screen collaboration.
According to the report we'll be seeing WiDi Pro launch in 2013 and as well as new encryption features you'll be able to share screens. It sounds like Ultrabooks will becoming WiDi receivers as well as transmitters. As WiDi works over current Intel WiFi technology should be nothing to stop the current models getting a firmware upgrade to support this 2-way collaboration feature.
In the ITPro feature you'll read about a couple of interesting scenarios. Working (or playing) with a colleague over a local LAN or even WiFi Direct could be possible. Sending your presentation direct to a laptop screen will certainly help focus the audience away from their Twitter feeds.
More details aren't available at this stage but with a USB back-channel, maybe there's some interactivity possible. Timescales could be into Q3.
You can also read a bit more about Intel's Ultrabooks for Business in the article so head on over and check it out.
Source: ITPro