After weeks of trying to get hold of a CloverTrail tablet through product managers, PR companies and marketing teams I've given up and bitten the bullet and bought one. The Acer W510, with 64GB and dock, will be with me soon and I'm excited to get right into the testing to find out what the platform is capable of.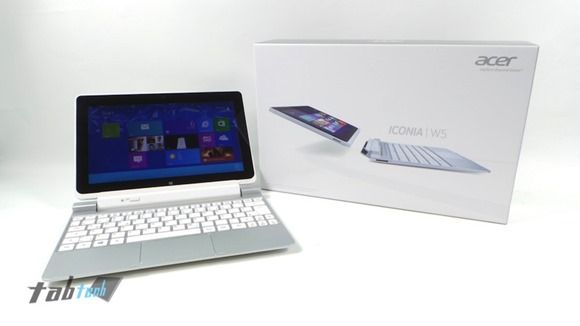 Video playback performance and battery life
Keyboard quality
Typing quality and battery life
Use as a 10 inch tablet
Use as a laptop and tablet replacement
Intel Quick Sync video performance for video creation and format conversion
Wireless Display
Sensor features
Battery life in many scenarios
Storage expansion through SD storage
Disk Speed tests
Use as home media player
Limits of gaming
Turbo boost longevity
More information, links, videos on the Acer Iconia W510 here.
Note: I am planning a live Hangout on Friday starting at 2100 CET.
Of course I won't be doing this immediately and it could be that I get hold of another CloverTrail tablet for some of the more generic tests (like Quick Sync performance which will be the same across all CloverTrail devices) and as I'm buying this unit, I'll take my time to do long-term testing over the next month so that you get an idea of what's possible for the January sales, and availability of other CloverTrail devices.
Image via Tabtech.de who kindly agreed to sell their W510 unit to us.
Thanks to Tabtech.de who sold the W510 to us