Until WiGig docks take off next year the only thing Ultrabook users can use are the USB3.0 docks that are available from Toshiba, Lenovo and others. The problem with those is that they were designed for bigger laptops and assume you've already got a DVD drive. The ASUS VariDrive solves that problem.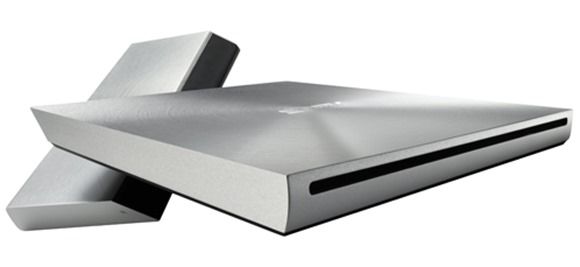 Gigabit Ethernet, Dual display outputs, USB3.0 hub and DVD drive in one. The only thing that is missing is an analogue audio in and out port for those Skype headphones.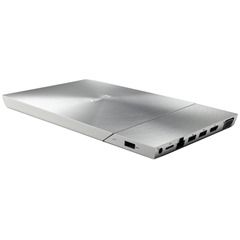 I'm fairly sure this will be a DisplayLink-powered device but I can't find confirmation at this stage. If it is, I can assure you that this works quite well for office-style work. You should, again unconfirmed, be able to attach two displays concurrently AND one via your Ultrabook.
The design matches the Zenbook range of Ultrabooks, has a nice 90 degree twist trick and weighs 425g which isn't bad.
As for price and availability, you'll have to wait. We're guessing it won't be the cheapest docking station out there but could be worth it for you hot-deskers out there. If you can't wait though, how about making your own?
Via Liliputing