As part of our continuing work with Intel to highlight interesting software and developer demos, techniques and tools for Ultrabooks running Windows 8 we've got something here that would interest software developers looking at integrating media, social and sensor into their Windows 8 desktop software.
Hopefully, as a developer, you're aware that some Windows 8 Ultrabooks have sensor integration. Sensors include cameras, GPS, NFC, touch, gyroscope, ambient light sensor, accelerometer and electronic compass. If you're interested in this area, check out a really detailed tutorial with information and code pack from Intel – Ultrabook™ Desktop Applications Development on Windows* 8: Photo Application with Touch and Sensors The how-to shows how you can implement some of the new sensor features in your Windows 8 desktop application.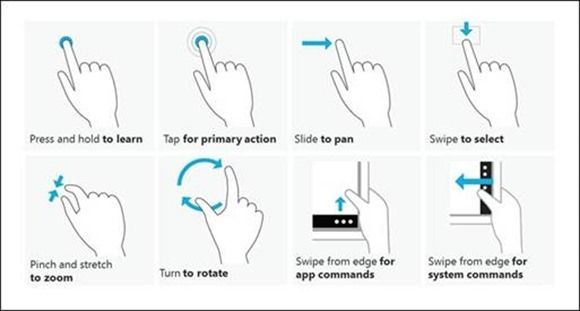 The article-set guides the developer through the Windows Presentation Foundation (WPF) which provides support for common touch gestures, user interface design, power efficiency (see below) and three articles on the use of sensors. There's an accompanying source code pack too.
On power-efficiency, don't forget that it includes being able to run with lower CPU requirements which also widens the scope of your app beyond just Ultrabooks. I would also encourage readers to look into Connected Standby for Windows 8 (non-desktop apps) as that will become more important in 2013.
All the information you need to get started with sensors, touch and Ultrabook development for the Windows 8 platform is here. Don't forget our Intel-sponsored series on the Ultimate Coder Ultrabook Challenge too where 6 teams wrote a lot about touch, sensors and Windows 8, some of it in the desktop environment.
Also in this series – Designing Apps for Touch on Ultrabooks
This is a sponsored post brought to you by Intel and Ultrabooknews.  All content written by Ultrabooknews. Subject and source article by Intel. We thank Intel for their support of Ultrabooknews