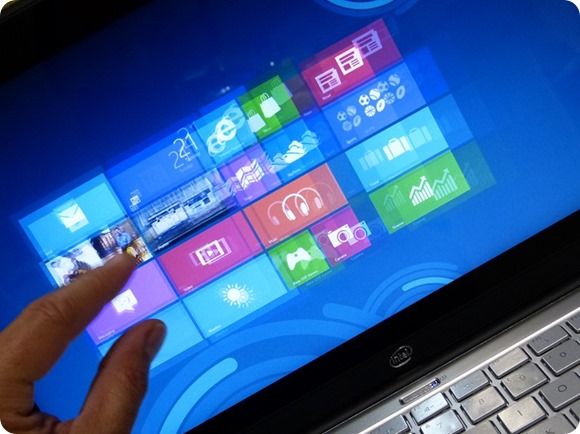 As part of our continuing co-op with Intel on highlighting interesting and useful Ultrabook resources we've got another bunch of info for software developers this week – a very useful guide to designing for Ultrabook Convertibles.
Related software development articles:
Cut to the chase – read the article and download the PDF here.
This comprehensive article by Intel covers some of the things we've talked about and demonstrated before but adds more and wraps it all up together in a tidy reference PDF.
For example, Touch. It's obvious that the convertibles have touch capabilities but how best do you design software for the different modes, orientations and window sizes?
Touch should be natural and intuitive, direct and engaging, portable and consistent and not intrusive.
Read the article to find out how to follow those rules to make your touch-enabled application hit the screen with fingers running!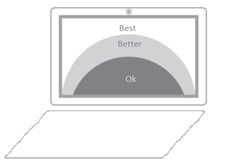 The article also talks about the other sensors. Compass, GPS, Accelerometer, Ambient Light Sensor and Gyroscope can all be accessed in your code. See sensors.h, and the article of course!
How about some usage examples? The article gives details of four usage scenarios where sensors could be used. Security, context, travel and gaming are covered.
User Experience is one of the most critical elements of your Ultrabook convertible software so you'll have to think about touch hotspots (in different orientations) and whether the keyboard is available or not. Button hit sizes and menus (please remember there's no 'hover' on a capacitive touchscreen) are critical.
I've been using touch on Windows 8 for months now and you would not believe the amount of times I reach for the screen on my older Ultrabooks. Touch is sticky! Touch is fun and if done correctly, touch is fast and productive. I encourage developers to read the article and think about the opportunities ahead. Remember, it's not just Ultrabook Convertibles that you're writing for. Other touch-enabled devices will be in the market in 2013. Tablets, dockables and even handhelds!
Read the article and download the PDF here.
This is a sponsored post brought to you by Intel and Ultrabooknews.  All content written by Ultrabooknews. Subject and source article by Intel. We thank Intel for their support.