Thanks to guest poster Ef Jay (@efjay01) we've got an owner review of the Asus Vivo Tab, the Clovertrail based Windows 8 Tablet.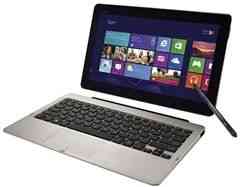 The Asus Vivo Tab is another entrant in the Clovertrail-powered range of Windows 8 hybrid tablet devices designed to offer an experience that covers productivity use with "legacy inch Windows 7 x86 programs and the new Modern style apps from the Windows store while offering the long battery life advantages of ARM devices. I've been using it for over a month and here is my review.
Box Contents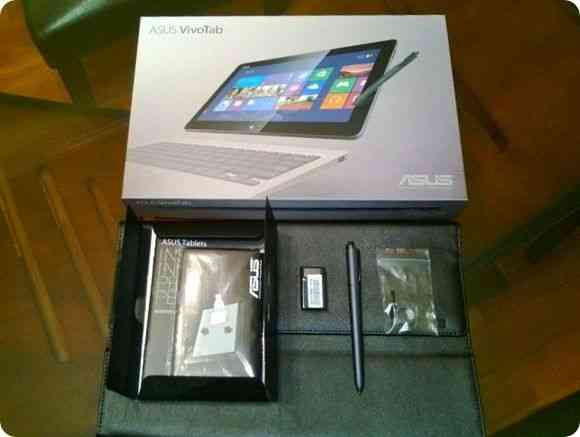 In the box containing the tablet portion are the stylus + extra tips and tip remover, USB dongle for attaching to the power port on the tablet and a cleaning cloth and other miscellaneous documents (warranty card, guide to Windows 8).
Unboxing
Here is a quick unboxing video of the tablet: https://vimeo.com/54682775. The keyboard dock came with no extra accessories, just some documentation.
Hardware
It follows other devices like the Samsung Ativ Smart PC 500T and the Acer Iconia W510 in consisting of a lightweight tablet portion and a separate keyboard dock for extended battery life and easier text input. The screen is an IPS one and glossy, measuring 11.6 inch with  a resolution of 1366×768, with the IPS technology allowing for good viewing angles. The device also features GPS and NFC, along with the standard Bluetooth and Wi-Fi.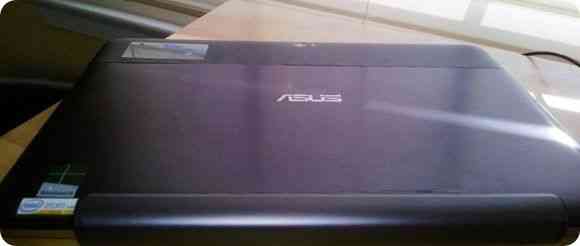 The tablet and dock are made mostly of aluminum which gives them a solid feel but still light enough to carry easily, even with the tablet docked. The landscape orientation of the tablet can make it feel a bit unwieldy at times due to the width, like when playing games but is fine for videos and browsing. The top part of the back of the tablet is made of plastic to accommodate the various wireless antenna but it doesn't quite line up with the lower metal part giving an uneven look from certain angles. However this could vary from device to device so may not be an issue for everyone.
The keyboard feels pretty good to type on, it feels spacious enough due to the width to match the tablet and the keys while not having a lot of travel still feel comfortable and responsive. While typing the keys don't make that much noise and seem to give an extra air of quality.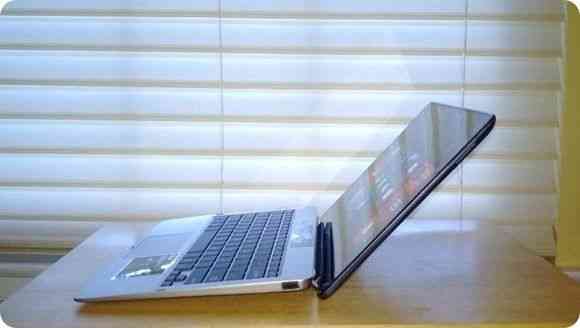 When docked the tablet/keyboard combo is well balanced (due to the extra battery in the dock) for typing in your lap with the screen pushed well back or at an angle. The trackpad supports Windows 8 swipe gestures, 2 finger scroll and pinch to zoom, though zooming is not as smooth as using the screen directly.  It also supports single tap to left click and two finger tap to right click. The connection between the tablet and dock is solid and so far I have not experience a single disconnect.
Software
There were a few Asus programs installed OOB but not much other bloatware. Included on the start screen were Asus Webstorage, vibe Fun Center, Guide, Supernote, My Library, My Dictionary, Asus Camera and on the desktop Webstorage sync agent, Intel video drivers and Asus Live Update (more on this later). There were also a few other apps from the store already installed. Apart from that everything else is standard Windows 8. Free disk space was about 31GB with another 8GB in use by the recovery partition.
Performance
When it comes to performance the Atom chip seems perfectly capable of everyday tasks like email, browsing the web, using Office for document creation, running Windows 8 store apps and music and video consumption. You can push the device to its limits by opening a lot of IE tabs while running several other programs but in normal scenarios performance is likely to be adequate for most non-power users. Windows store apps are responsive after the obligatory loading screen with scrolling around and opening menus within apps moving along briskly. Typical usage is IE with a few tabs open, music via Windows Media Player in the background (Xbox Music tends to crash after playing 1 song of a playlist) or Tunein Radio, switching to the Sky News app to stream live news and going into various other apps. All this goes off without a hitch (apart from the occasional app glitch) with no lag or apparent indication that the Vivo Tab is running on a low powered Atom CPU. 1080p videos from YouTube play smoothly and so do HD videos from the Xbox video store. Also tested with videos on my network and they also play ok. Using Word on the desktop works very well, opening documents quickly, with the only slowdowns apparent when scrolling documents with lots of pictures. As shown in the picture resource usage is reasonable with multiple programs running.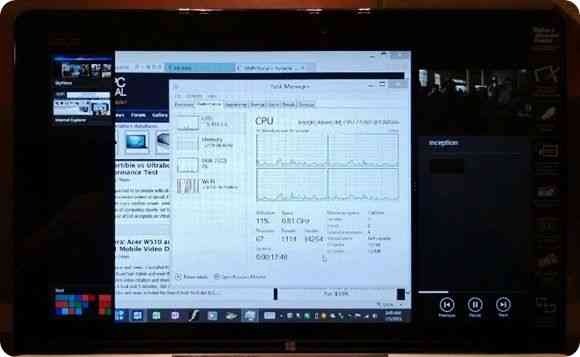 Though I didn't test extensively, not being much of an artist, the stylus and digitizer worked well for the handwriting test I carried out. Also the USB ports on the keyboard dock worked to read a USB thumb drive and power an external USB DVD drive. Sound output is on the low side at maximum which is not helped by the speakers being rear facing but it still produces clear sound with no distortion, and reaches adequate levels for use in a quiet environment. Some programs are quieter than others, like Xbox video but even the loudest ones are still a bit low. I have a few games from the Windows store installed and they play fine, though loading takes a few seconds. Games tested were Adera, Jetpack Joyride and The Gunstringer. Haven't tested any desktop games as I really don't expect the Atom chipset to be any use in that area.
Battery life is in a word, amazing, with the combo of tablet and dock seemingly going forever. The keyboard dock charges the tablet when they are connected so the tablet will keep its charge for longer when docked and the dock can be charged separately so you will always be able to give the tablet a quick charge if away from a power outlet. Together the tablet and keyboard dock give me about 2 days' worth of usage.
Negatives
The biggest problem with the Vivo Tab is the complete lack of support from Asus. To date there has not been a single driver update released for the device, including the preinstalled driver versions. In fact the only thing Asus has uploaded to their support site for the device is its user guide and even then it's erroneously listed as being for the 64-bit version of Windows, which this device does not come with. This is an issue because of the stability problems with the device. Out of the box with the default drivers the sound will stop working after a while, with only a reboot restoring proper operation. The keyboard trackpad will also stop working when you resume from sleep and initially only a reboot would fix that as well. The graphics performance as well was affected with at least 1 program (Adera) failing to load with the default drivers. In stark contrast Acer, Lenovo, HP have all posted drivers to their site for their respective Clovertrail devices and in Samsung's case they have been frequently releasing updates via their updating software. The equivalent software on the Vivo Tab repeatedly reports there are no new updates. At one point it actually updated itself leading to the assumption that new drivers were incoming but that was not the case. Luckily the drivers from other OEM's seem to work on the Asus, with careful selection so at the moment I am using the HP Intel chipset drivers which cover sound, graphics and other system components. These drivers have fixed the sound issue (actually fixed with an earlier Samsung update) and app loading issues. However the non-working trackpad after resuming from sleep is still present along with a new bug that randomly causes the screen to blank out for a split second repeatedly until the power button is pressed or the device rebooted. Also at times when resuming from sleep you get a totally blank screen after dismissing the lock screen wallpaper and only a hard reboot will fix that.
Apart from these issues though the device is pretty stable most of the time but one hopes Asus gets their act together and starts supporting their product as judging from Samsung's efforts updated drivers would resolve the issues being experienced.
Conclusion
Taking all this into account the Asus Vivo Tab can be summarized as being a well-constructed, lightweight, long lasting tablet hybrid that would work well for everyday computing tasks that don't require a lot of power with the potential to perform much better if driver updates were available. With the standard drivers the issues are just annoying enough to make using the device increasingly frustrating to use over a period of time. If you're feeling adventurous and load drivers from another OEM you'll find some improvements in stability with the sound and graphics performance but there are still problems. For my usage though the device suits my needs quite well and I can live with the occasional glitch here and there while waiting for Asus to hopefully start releasing updates.
Check out more reviews of Clovertrail devices here.
Thanks again to guest poster Ef Jay. You can follow him here @efjay01 Feel free to drop him your questions below.