A removable 60Wh battery on a Clovertrail tablet. A Wacom digitizer. An LED flash. A full SD card slot. A TPM. module. The Dell Latitude 10 could hit the mark for many.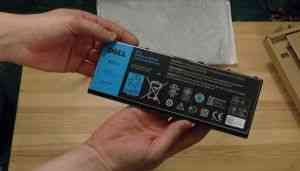 We reported on the 'essentials' version a few days ago but here's a good unboxing of the full-fat Dell Latitude 10. Note that the 60Wh battery only costs $80 ($55 as a purchase choice) at Dell.com so there's a lot of scope for multi-day working without using  the charger. Gorilla Glass covered screen, magnesium chassis, docking options and, again, that pen. As with other Clovertrail tablets we're looking at a 1366×768 screen but on the 10″ screen that should be fine. Weight, an impressive 820gm with the huge 60Wh battery. (658gm with the 2-cell 30Wh, flush fitting battery.)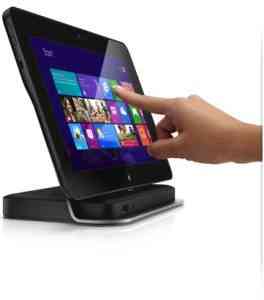 We've added a couple more videos into the Dell Latitude 10 specs page too.