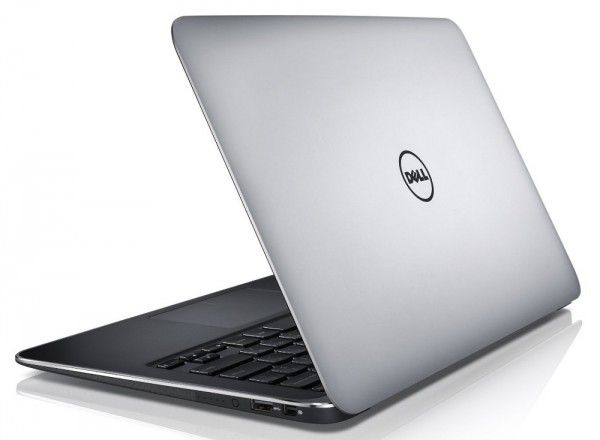 The Dell XPS 13 Ultrabook was well regarded as a first generation Ultrabook when it launched back in early 2012. Unfortunately Dell has done little to keep the XPS 13 competitive with second-generation Ultrabooks. Despite finally upgrading the internals to the latest Ivy Bridge processors from Intel, Dell left the 13.3-inch display with the same measly 1366×768 resolution — not unusable by any means, but not what you expect on a premium device. Now Dell is finally giving the XPS 13 a full 1080p display.
A company spokesperson has confirmed a 1080p display for the Dell XPS 13 later this month, according to Engadget.
That is a welcome addition, but the XPS 13 is still lacking in ports compared to many second generation Ultrabooks. The latest model has 2x USB, mini DisplayPort, and a 3.5mm headphone jack. That's it! No full external display ports… not even an SD slot!
We'd prefer to see at least 3x USB ports, an SD slot, and at least one full external display (an ethernet port wouldn't hurt either).
It is possible that Dell will do more than just update the display when they announce the new option later this month but it seems unlikely — the company would most likely be showing off the new XPS 13 right now at CES if they had made such changes.
Back in early December Dell launched the XPS 13 Developer Edition with Ubuntu and some interesting developer tools pre-installed. Unfortunately this was the same Ivy Bridge XPS 13 that's currently available, ports and all. Hopefully Dell will offer the 1080p display on the Developer Edition as well, but for now we'll have to wait and see.