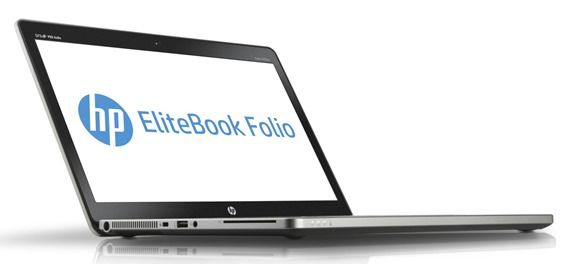 The HP Elitebook Folio has been getting some good reviews. I had some hands-on last September and I was impressed at the build and pro-level features. A 54Wh battery and additional slate battery give it some good adaptor-free flexibility too but it was disappointing to see a 1366×768 on such a device. That problem should be solved soon though as HP are going to offer a 1600×900 options soon.
Engadget got the information from an HP spokesperson and US and EU customers can expect to have the option in March.
The Folio 9470M is a VPro-enabled Ultrabook with docking port, MIL-spec build, mouse pointer and even a smartcard reader so for those needing the ultimate in PC security, the 9470m has you covered.
It's not a cheap Ultrabook but if the reviews are anything to go by, it's worth it. Here's the hands-on video from IIDF 2012 last year…
Source: Engadget