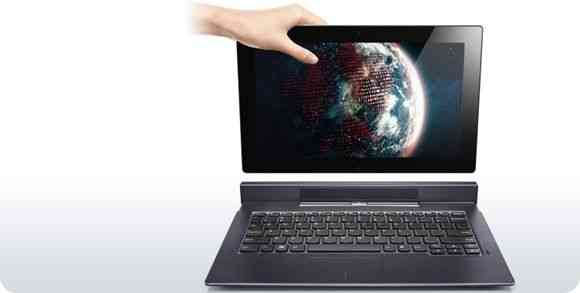 Notebookitalia took some time to get a demo of the Lenovo IdeaTab Lynx at a CES 2013 yesterday evening and the video reveals that it's shipping now and will be available in Q1. The Ideatab Lynx is still listed as 'coming soon' on the Lenovo USA web site.
Lenovo Ideatab Lynx information page.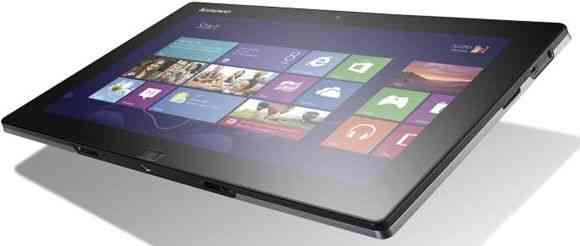 Other details…
Confirmed battery in keyboard dock. (quoted at 16hrs total)
11.6 inch HD (1366×768) IPS display.
max 64GB eMMc storage
Total weight: 1300gm (about 3lb distributed  50:50 between dock and tablet)
Micro-HDMI, Micro-USB, Micro-SD on tablet. 2xUSB2.0 on dock.
In Europe I'm seeing the tablet for pre-order at 599 Euros (32GB storage) and the dock at 149 Euros. Availability in Germany looks like January.
There's an official Lenovo unboxing here.